Training Highlights: Obesity, Refugee and Immigrant Health, Leadership Skills, Recovery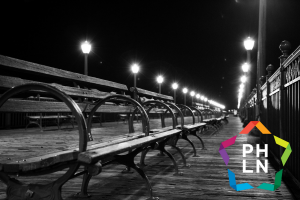 Our curated list of trainings this week includes two live webinars on an obesity program training for CHWs and supporting health for vulnerable populations, a live session on improving leadership, and a training series on community recovery after a disaster.
Understanding Health Conditions and The Impact on Your Work: A Community Health Worker Training Series: Obesity
On November 13, 2017 12:00 p.m. CT, join Region 7 with The Iowa Chronic Care Consortium (ICCC) in a presentation about a training called CORE (Coaching, Outreach, Relationship, and Engagement). CORE is an onsite training that focuses on skills development for Community Health Workers in Iowa.
Eat, Play, Live: Case Study of one Community Cultural Center's Strategies to Support Refugee and Immigrant Health around Diabetes
On November 30, 2017 12:00 p.m. CT, join Region 7 with the The Asian Community and Cultural Center (ACCC) in a presentation about their community center in Lincoln, Nebraska that enlists six community health workers (CHW's) to provide a variety of social and economic and language-based services to 1,0000 unduplicated clients. The speakers will discuss health issues within these vulnerable communities and strategies on addressing them.
Increasing Leadership Skills through Self-Awareness and Emotional Intelligence
Join the Region 4 PHTC on Friday, November 17, 2017 in Macon, Georgia. This in-person class will teach key concepts of applied leadership learning and how to improve individual and organizational leadership effectiveness. Participants will develop awareness, knowledge, and skills that can be immediately applied to increase leadership competencies in all 5 Circles of Influence™: Self, Family, Team, Organization, and Community.
Capability 2: Community Recovery
These trainings review emergency preparedness considerations for vulnerable populations, including rural areas, tribal communities, and people with special functional or access needs. Topics include community preparedness, mass care, sheltering, and risk communication. This training bundle is intended for public health preparedness staff and members of community organizations who need an awareness-level overview of emergency preparedness for vulnerable populations.