Training Highlights: Hypertension Prevention, Community Health Worker Training for Opioid Misuse, Tobacco Products, Emergency Response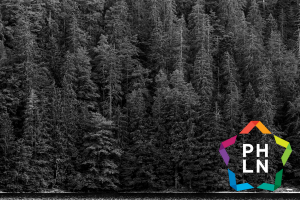 The PHLN highlighted trainings this week include three live webinar sessions on hypertension prevention, training community health workers, and tobacco products, as well as a training bundle on community preparedness.
A Wisconsin Community-Clinical Linkage Hypertension Prevention Strategy
On November 6, 2017 12:00 p.m. CT, join Region 7 with Members of the Wisconsin Million Hearts State Learning Collaborative Team (WI State Health Department, Green County Health Department, Monroe Clinic/Faith Community Nurses and Wisconsin Community Health Fund, Inc). The speakers will present how community-clinical linkages have been developed in their state to help identify those with undiagnosed/uncontrolled hypertension.
Understanding Health Conditions and The Impact on Your Work: A Community Health Worker Training Series: Opioid Misuse and Addiction
On November 3, 2017 12:00 p.m. CT, join Region 7 with The Iowa Chronic Care Consortium (ICCC) in a presentation about a training called CORE (Coaching, Outreach, Relationship, and Engagement). CORE is an onsite training that focuses on skills development for Community Health Workers in Iowa. The training focused on advancing relationship and engagement skills necessary to be effective in working directly with individuals.
Cigarettes, e-Cigarettes, and the Role of FDA Regulation
Join Region 9 in welcoming Dr. Jennifer Pearson on November 17, 2017 11:00 a.m. PT. Dr. Pearson is an Assistant Professor in the Division of Health Sciences at the University of Nevada, Reno (UNR), an Adjunct Assistant Professor at the Johns Hopkins Bloomberg School of Public Health, and an Honorary Lecturer at the University of Sterling in Scotland. Her research focuses on how U.S. federal tobacco regulation influences consumer behavior, specifically concerning e-cigarettes and tobacco products labeled as "natural," "organic," or "additive-free."
Capability 1: Community Preparedness
These self-paced training courses review tools and skills to help communities prepare for and respond to emergencies. Topics include engaging community partners, community health workers, vulnerable populations, disaster behavioral health, and animal sheltering. This training bundle is intended for public health preparedness staff and members of community organizations who need an awareness-level overview of issues in community preparedness. The last four courses are designed for community health workers or promotores.