Training Highlights: Health Systems and Practice, Community Health Workers, Diabetes Prevention, Injury Prevention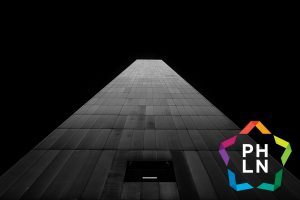 This week, the Public Health Learning Network presents three live webinars on implementing public health practice based on research, training community health workers on diabetes prevention, and injury prevention based on brain and social development.
Translating Research Into Practice: Making Health Systems Work
On December 15, 2017 at 4:00 p.m. CT, join the Hawai'i Public Health Training Hui in a presentation from Victoria Rayle, Senior Public Health Advisor for Centers for Disease Control and Prevention (CDC), Office of State, Tribal, Local and Territorial Support (OSTLTS). In this live webinar, the speaker will discuss how to turn research into public health practice, examples on how data can guide public health practice, and success stories that have impacted and improved practice from the CDC perspective.
Understanding Health Conditions and The Impact on Your Work: A Community Health Worker Training Series: Diabetes
On December 1, 2017 12:00 p.m. CT, join Region 7 with The Iowa Chronic Care Consortium (ICCC) in a presentation about a training called CORE (Coaching, Outreach, Relationship, and Engagement). CORE is an onsite training that focuses on skills development for Community Health Workers in Iowa.
Connecting Brain and Social Development to Injury Prevention
Tuesday, November 28, 2017 2:00 p.m. CT Karyn Brownson, MSW will review the basics of brain development for people under 25 and demonstrate how each stage can be linked to particular risks like drowning and community violence. Using case studies from King County, Washington, she will help participants explore developmentally-tailored interventions that promote protective factors in homes and communities. Karyn Brownson is the Community Safety Manager at Public Health – Seattle and King County, where she works on child and youth violence and injury prevention and firearm tragedy prevention.