Training Highlights: Harm Reduction, Human Trafficking, Black Mental Health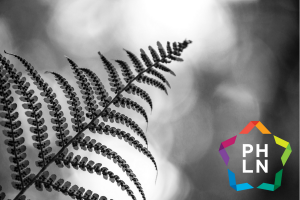 The Public Health Learning Network kicks off spring with several live trainings to help you strengthen your career knowledge and skills.
Why Harm Reduction?
Join as the Public Health INsights and INnovations series explores harm reduction with experts from the field. This month, the series welcomes Christopher Abert, Director, Indiana Recovery Alliance as he presents "Why Harm Reduction?". Live on March 30.
Human Trafficking Prevention and Advocacy
Human trafficking is an increasingly prominent public health issue. Numerous efforts in Michigan and across the country seek to better define the scope of the issue and to engage health professionals in prevention, treatment, and advocacy. This session will explore trends in the field from various perspectives. Live on April 2.
"We are Determined to Be": Making the Invisible Visible in Black Mental Health
This webcast features the keynote session from the 31st Annual Health Equity Conference organized by the Public Health Students of African Descent (PHSAD) at the University of Michigan School of Public Health. Featuring Dr. Shawn CT Jones, Postdoctoral Fellow at the Human Development and Quantitative Methods Division of the University of Pennsylvania Graduate School of Education, who will discuss historical and contemporary trends in Black mental health. Live on April 6.