Training Highlights: Data for Non-Statisticians, Transgender Care Competency, Substance Use Disorders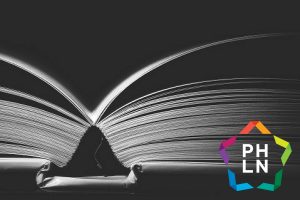 This week, we are highlighting a live training on using data as a non-statistician, a live presentation on becoming culturally competent in working with transgender individuals, and an on-demand webcast on Medication Assisted Treatment.
Big Data, Big Headache: How Non-Statisticians Can Approach and Use Data for Performance Management
On September 26 at 2:00 p.m. CT, the NPHTC will stream a presentation by Policy Administrator Stefan Johansson. Johansson will review simple questions and policy approaches to help illuminate the value of data and inform future action—even for those with minimal technical skills or statistical backgrounds. He will share examples from various programs in the Wyoming Department of Health to illustrate how their teams have shifted to see their data and themselves in a new light.
Cultural Competencies in Transgender Care
Join Region the Nevada Public Health Training Center on September 27 as they welcome Dana Pardee, the Director of Epidemiology Projects at The Fenway Institute at Fenway Health in Boston, to share his knowledge and expertise in the development, implementation, and operations of multiple transgender health studies, with particular focus on preventive sexual health screening, and development and implementation of HIV prevention interventions with transgender individuals.
Substance Use Disorders as a Public Health Issue
This is the second session in a three-part webcast series entitled Medication Assisted Treatment in Context, originating on August 24, 2016 at the Nimkee Memorial Wellness Center in Mt. Pleasant, MI. This session includes an overview of substance use disorders, specifically focusing on opioid misuse, and will provide a discussion of the need to approach prevention and treatment from multiple perspectives.