Training Highlights: Community Health Interventions, Policymakers and Public Health, Community Health Worker Training, Research and Evidence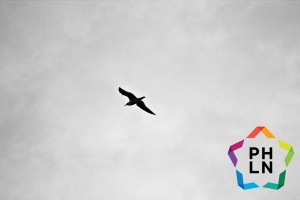 This installment of our PHLN Training Highlights series brings us live online trainings on community health intervention strategies, educating elected officials on public health issues, incorporating CHWs into health promotion work, and turning research into public health promotion and practice from the CDC perspective.
Putting Public Health Evidence in Action
This highly interactive distance-based training will teach community program planners and health educators about tools for planning community health intervention strategies. It will cover how to define and identify evidence-based programs, policies or strategies (PPS). Practice-based examples primarily include chronic disease or cancer prevention and control, but principles and tools are cross-cutting among other public health topic areas. The workshop will share web resources such as the Community Guide to Preventive Services and Research Tested Intervention Programs (RTIPs). Join on Friday, December 8, 2017 from 1-3 p.m. EST for Part 1 and Friday, December 15, 2017 from 1-3 p.m. EST for Part 2.
Educating Policymakers about Public Health Issues
On Monday, December 11, 2017 11 a.m. CST, join Region 4 and presenter Scott Maxwell of Mathews & Maxwell and GA Public Health Association. The webinar is designed to give participants insights, tips and pointers to more effectively educate elected officials, including state legislators and members of Congress. The webinar will address preparation, presentation, and "leave behind" materials.
Understanding Health Conditions and The Impact on Your Work: A Community Health Worker Training Series: Depression
Log in on Monday, December 11, 2017 12 p.m. for a presentation on incorporating CHWs into health promotion work. This webinar on depression is designed to provide the CHW with specific information about the condition, as well as helping participants understand their role in supporting individuals with depression, and often other comorbid conditions. Armed with a basic understanding of health conditions, the CHW can be even more effective in their important work in engaging and supporting individuals struggling with conditions such as depression and other determinants of health.
Translating Research and Evidence Into Practice: New Approaches Impacting Public Health
On December 15, 2017 4 p.m. CST Region 9 invites speaker Victoria Rayle to present on turning research into public health promotion and practice. Victoria Rayle is with CDC's Office for State, Tribal, Local and Territorial Support Health Department and Systems Development Branch, Division of Public Health Performance Improvement. She currently serves as a project officer overseeing grantees receiving Preventive Health and Health Services (PHHS) Block Grant funds.