The Who, What, When, Where, & How of the 2018 NNPHI Annual Conference & Public Health Workforce Forum
Author

By: National Network of Public Health Institutes

Date
NNPHI Annual Conference & Public Health Workforce Forum is almost here! Are you ready to network, learn new skills, share best practices, grow your network and develop innovative ideas? Every year for the past 17 years, NNPHI has brought together public health professionals from around the country to share and promote ideas. This year, there are a lot of exciting and thought provoking events planned. Topics to be discussed include; behavioral health, health equity, rural health, public health institute development, health systems transformation, and workforce development.
When and where does the Annual Conference and Public Health Workforce Forum take place?
May 22 – 24, 2018 in New Orleans, Louisiana at the InterContinental.
Where can I view the agenda and speakers?
Agenda and Speakers for the Conference.
Why should I attend 2018 NNPHI Conference and Public Health Workforce Forum?
Because by participating in the 2018 NNPHI Conference and Public Health Workforce Forum you will:
Bring home new ideas for your organization
Build and enhance networks with peers in public health practice
Share best practices and lessons learned with an array of public health practitioners
Foster innovations in public health by applying the knowledge gained at the conference with partners in your state
Actively build partnership and business opportunities with colleagues
Is it true I can attend both the Annual Conference and the Public Health Workforce Forum?
You most definitely can! You even get a $100 discount for attending both.
Is it too late to register?
No, it is not. Hurry and REGISTER! Deadline to register is April 27, 2018.
Who comes to NNPHI Annual Conference?
Staff members from public health institutes
Public health institutes (established and emerging)
Local, state and federal health officials
National partners and trade organizations
Local, state and national foundations
Community organizations
Regional Public Health Training Centers
Health department staff and other governmental public health partners
Who are the featured speakers for this year's conference?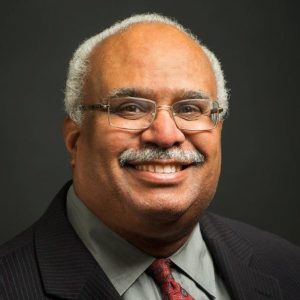 Georges C. Benjamin, MD, is the Executive Director of American Public Health Association. He is a well-known health policy leader, practitioner, and administrator. He is the former secretary of health for the State of Maryland.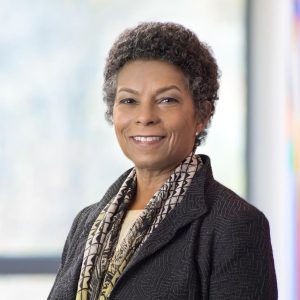 Risa Lavizzo-Mourey, MD, MBA, is the president emerita and former CEO of the Robert Wood Johnson Foundation (RWJF).
Laura Magaña, PhD, is the president & CEO of Association of Schools and Programs of Public Health (ASPPH).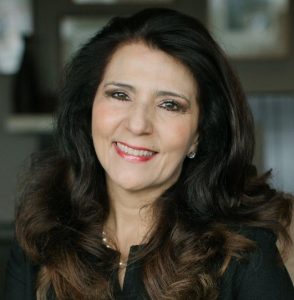 What sessions can I attend if I am interested in Health Equity?
Equity and Expectations: Tobacco Use and Addiction among Behavioral Health Populations
This panel will examine tobacco use, a major public health issue that contributes to the significant health disparities experienced by those with behavioral health conditions. Panelists include; Brian King, Deputy Director for Research Translation at Office on Smoking and Health, Taslim van Hattum, Director, Practice Improvement at National Council for Behavioral Health, and Catherine Saucedo, Deputy Director at Smoking Cessation Leadership Center (SCLC).
Advancing Health Equity through Housing
This session will explore a few components of housing and how it relates to public health. The Green and Healthy Homes Initiative will demonstrate the link between energy efficiency, health and safety housing interventions and the social determinants of health and the Georgia Health Policy Center will describe strategies for collaboration between public health and affordable housing stakeholders in several contexts, as well as identify implications and opportunities for ongoing work to create healthy places.
Creating and Advancing Organizational Capacity for Equity
This session will describe the Youth Health Equity Model of Practice (YHEMOP), a national initiative created by the HHS Office of Minority Health, aimed at building a healthier nation by strengthening the health and human services infrastructure and workforce using a social determinants of health approach. We will also hear how the Louisiana Public Health Institute adopted a health equity lens as the central focus of the organization's core strategy. They will describe their equity journey and future health system scenarios that could advance equity or deepen inequities and identify best practices and programs to train staff on equity, racism and cultural competence. The Michigan Public Health Institute will look at this issue through a coaching perspective and discuss how coaching builds the capabilities of leaders, and therefore the capabilities of an organization, to promote the health of the public.
Are there sponsorship opportunities?
Yes there are. Sponsoring at the NNPHI Annual Conference & Workforce Forum gives you access to public health and nonprofit professionals from around the country. Click HERE if you are interested in sponsoring or exhibiting at this year's conference.
Is there a twitter handle I can tweet at before, during, and after the conference?
Yes, follow us at @NNPHI_ORG. We're looking forward to having you join the conversation through our hashtag: #NNPHIac2018
How do I stay active during the conference?
Join us for yoga at 6:30am on May 23rd, come along for a walk with NNPHI Staff at 5:30pm or join us for a guided walk at 6:30am on May 24th. You can also participate in the Wellness Challenge for a chance to win some amazing prizes. This would be a wonderful opportunity to stay active, explore the city and maintain mental wellbeing.
What else can I do while in New Orleans?
This year marks New Orleans 300th anniversary, to celebrate the 300 years the city of New Orleans will have various events throughout the year. Click HERE for all the exciting events happening.
Other things to do while you are here:
Frenchmen Street
Jackson Square
Get some beignets at Café du Monde
The National WWII Museum
Catch a ride on the streetcar
French Quarters
Bourbon Street
Royal Street
Don't miss out on this great opportunity to learn, network and share innovative ideas!
We hope to see you in New Orleans!
By: Farahat Bello, Network Engagement Intern