The Public Health Learning Network in Action
The U.S. Public Health Training Center Program includes 10 university-based regional public health training centers (PHTCs) and 40 local training sites, which belong to the Public Health Learning Network (PHLN). In its third year as a network, the PHLN continues to fulfill legislative requirements to assess the training needs of our nation's health workforce, advance skills, and provide real-world student work experiences and projects in medically underserved areas.
Learn more about some of our proudest accomplishments.
---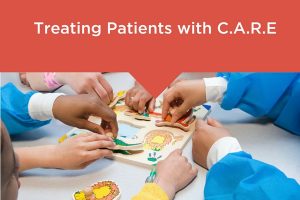 Region IX's implementation of the Treating Patients with C.A.R.E. program has been such a success within the clinic network and across the community that the North Coast Area Health Education Center has received multiple requests to offer supplemental training sessions on the concepts of C.A.R.E. Two organizations also requested that their staff be trained to deliver the curriculum. The expanded pool of trainers in the community is an essential step to ensuring the sustainability of a highly effective, evidence based communication training prioritizing empathy and health equity.
---
Protecting the Nation's Health
As the rate of chronic diseases rise – and people increasingly suffer from multiple chronic diseases – reducing risk and early screening from trained public health professionals are paramount. Chronic conditions like heart disease, diabetes, and even asthma remain public health concerns.
To address the high numbers of preventable asthma hospitalizations of children ages 5 to 14 years old in New York City's most economically disadvantaged neighborhoods, the Region 2 Public Health Training Center developed four modules to educate 1,530 public school nurses in New York City. These public school nurses serve 1.1 million public school students from 1,800 schools in the five boroughs of New York City. Evaluations show marked improvement in knowledge and information about number of completers and percent answering at least 8 of 10 knowledge questions correctly prior to and after training.
Over 4,000 health professionals have been trained on behavioral health and substance abuse prevention and response.
---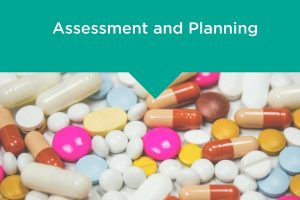 In Spring, 2017, graduate student Janet Dosseva from Region I worked at the Coastal Healthy Communities Coalition at the University of New England College of Osteopathic Medicine. She attended community meetings and was responsible for revising materials on substance use (marijuana, opiate and alcohol), updating the Substance Assessment, and planning a Teen Led Marijuana Summit. Her learning objectives were met by the placement and she increased her interest in working with underserved populations. In Janet's end of project submission, she said "Participating in this project allowed me to see community collaboration first hand. People from various sectors in society [discussed] important public health issues such as substance misuse [and had a] role in how they could help."
---
Getting Equipped for National Emergencies
The training centers empower health professionals to protect the nation's health and safety during emergencies and standard operations. In the past year, hundreds of health professionals were trained by the centers nationwide on Zika, Ebola, and chemical and bioterrorism.
The network also quickly develops systems to track trainings and resources for instant transmission to federal agencies and practitioners during times of public health emergencies like the Zika and Ebola response.
---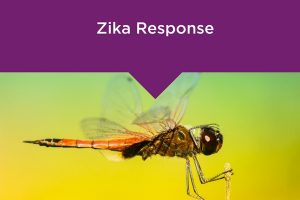 By February 2016, the World Health Organization declared the outbreak of the Zika virus a "public health emergency of international concern," a rare designation. Responding to the public health workforce's need for rapid information and training, the Region IV Public Health Training Center hosted a national webinar called "The Zika Virus: What It Is and How to Protect Against It." Despite limited planning and promotion time, the webinar took place just 3 weeks after the CDC released its travel alert. More than 800 professionals attended the webinar or accessed its archived recording (see "On the Case: Responding to an Urgent Need for Zika Training" for further details about this training).
---
PHLN supports training and resources for public health preparedness, outbreaks, and natural disasters.
---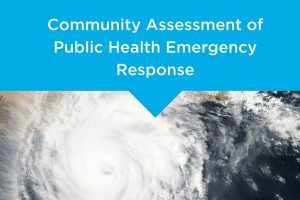 In Region III, Emily Morgan's field experience continued when she joined approximately 50 Bureau for Public Health volunteers and three other graduate students to conduct a Community Assessment of Public Health Emergency Response (CASPER), primarily in Clendenin and Rainelle, WV. "During interviews with people in communities where they had lost their homes and had loss of lives, I was amazed by the resilient attitudes and faith that so many people expressed. The [public health training center] stipend made it possible for me to experience public health in action."
---
The nation's training centers promote increased knowledge, skills, efficiency, and effectiveness for: 1. Local, tribal, state health departments, and federal agencies, 2. Community organizations, hospitals, businesses, universities, 3. Experienced leaders and new professionals, students and educators, and 4. Researchers and practitioners.
Training to Protect Communities
In the past two years of HRSA funding for this line item, over 270,000 training participants have benefited from PHLN training courses, including 7,200 contact hours dedicated to training in rural areas in the past year.
Nearly 90% of PHLN training participants nationwide agreed their understanding has improved (88%), they have identified actions to apply in the workplace (85%), and they are satisfied with the trainings overall (89%). Evaluation of these core outcomes is based on participant responses reflecting responses of agree or strongly agree.
State and local organizations cannot provide access to timely, accurate training without support from federal sources. PHLN training centers have the most robust, evidence-informed body of public health training that equips public health professionals to protect the health and safety of communities nationwide.
---
See the September 2017 edition of Elevate, your resource for lifelong learning »