The Public Health Learning Navigator: Meeting the Training Needs of the Workforce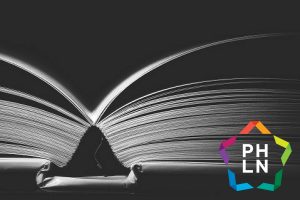 Public health professionals understand the vital role the government workforce plays in improving the health of communities nationwide. But the new Public Health Workforce Interests and Needs Survey (PH WINS) shows that the field faces a high rate of turnover, making it even more important to retain professionals and build the skills that will be needed in the future.
"Our hope is that health agencies and other leaders will use these data to invest in the workforce – to improve retention, attract new talent, and expand training to prepare today's workforce for the needs of the future," said Brian C. Castrucci, DrPH, CEO of the de Beaumont Foundation, which first conducted the survey with Association of State and Territorial Health Officials (ASHTO) in 2014. The 2017 survey was expanded to include more local health departments, giving an even richer snapshot of trends, gaps, and opportunities.
It is incumbent on public health leaders to shine a light on the workforce, highlight one another's successes, and advocate for additional investments in training and other types of support. Working together, we can ensure that public health professionals can successfully shape the direction of our nation's health and well-being.
The public health field is not alone in our desire to support our people. Across sectors, individuals and organizations are looking at ways to invest in and strengthen their workforce. From our education colleagues, we are learning that people generally have a strong desire to grow and develop. This includes students, young professionals, our youngest and newest, mid-career professionals, and our senior leaders. In their book An Everyone Culture: Becoming a Deliberatively Developmental Organization, Robert Kegan and Lisa Laskow Lahey share their research on unleashing the potential in people so that their work can have the greatest impact. From our business colleagues, including those at Case Western Reserve (@caseweatherhead, @dlc6David) and the University of Michigan (@PositiveOrg), we know that people and organizations grow and develop in the direction where they place their attention. Of course, psychologists, philosophers, and spiritual teachers across the ages have taught us this as well.
Understanding the Needs for Professional Growth
The 2017 Public Health Workforce Interests and Needs Survey (PH WINS) highlights some of the areas where public health professionals say they want and need to grow. These include developing leadership capacity, particularly in the areas of:
systems and strategic thinking
leading change
developing cross-sector partnerships
improved communications; and
working with diverse cultures.
There is also a desire to enhance skills related to budget and finance as well working with data for better decision-making.
See the training needs identified in PH WINS 2017.
Supporting Professional Growth through the Public Health Learning Navigator
To facilitate opportunities for growth in these areas, the National Network of Public Health Institutes collaborated with theAssociation for State and Territorial Health Officials (ASTHO) and the de Beaumont Foundation to identify high-quality online courses that address the needs identified through PH WINS. These courses are being offered on the Public Health Learning Navigator, a community-sourced tool developed by the Public Health Learning Network (PHLN).
To select the featured courses, NNPHI solicited and screened nominations from across the field of public health, and the trainings were then peer-reviewed using the Quality Standards for Training Design and Delivery. Seventy-five online trainings were reviewed, and 26 are now available on the Learning Navigator. See the courses.
This is the first step of an ongoing commitment to identify relevant training and development opportunities for the public health workforce. Over time, more courses will be available; individuals and organizations are encouraged to submit nominations for inclusion or sign up to be a peer reviewer. Other online training opportunities can be found on the TRAIN Learning Network and the Maternal and Child Health Navigator.
The workforce has indicated ways they want to learn and grow, and leaders in the field have created and or curated relevant trainings. There is always more that can be done and more that can be learned. Together we can continue to learn in ways that support our need to grow and effectively act on passion for public health.
By: Kris Risley, de Beaumont Foundation, and Jennifer McKeever, National Network of Public Health Institutes
Kris Risley, DrPH, CPCC, is the Managing Director for Workforce at the de Beaumont Foundation. Jennifer McKeever, MSW, MPH, is the Director of Public Health Practice and Training at the National Network of Public Health Institutes.