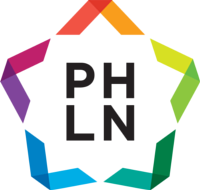 The Public Health Learning Network (PHLN) is a system of ten university-based Public Health Training Centers, and an active consortium of public health educators, practitioners, and thought leaders. We aim to advance public health practice by promoting the creation, collaboration, and distribution of high-quality, relevant, and accessible training and education opportunities for the public health workforce.
This resource guide contains a list of trainings and resources developed by Public Health Training Centers that are relevant to those working in the Public Health Nursing profession. The guide was developed by the Public Health Learning Network for the Association of Public Health Nurses 2019 Annual Conference.
Visit our PHLN page to find and connect with your Regional Public Health Training Center!