About Project ECHO for Public Health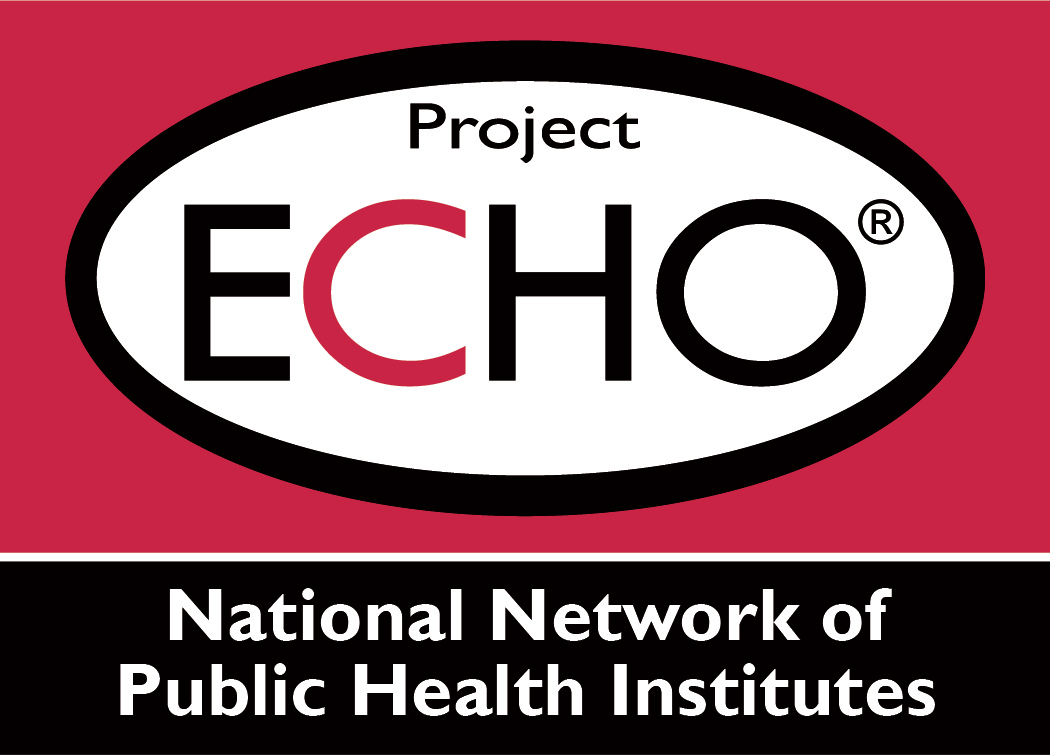 The National Coordinating Center for Public Health Training provides training and implementation support on the ECHO model, supports peer collaboration and network building, and leads a range of ECHO series focused on increasing capacity, resilience, and collaboration among the public health workforce. Project ECHO for Public Health, an adaptation of the traditional clinical ECHO model, addresses diverse topics, including diverse topics from opioid misuse and treatment, public health emergency communications, and workforce resilience.
Read more about NNPHI's vision for Project ECHO for Public Health here >>
Our Project ECHO for Public Health Programs
Two of our initial ECHO series were led by the Hurricane Response Hub, a program of our Emergency Preparedness, Response, and Recovery portfolio, focused on emergency preparedness through communications strategies and workforce resilience.
Environmental Health Communication Strategies in a Hurricane Emergency Event
In this six-session ECHO series, participants discussed environmental health challenges associated with hurricanes through the lens of communication strategies. Presenters and panelists supported thought leadership and partnership development to guide participants in establishing action plans that will optimize their public outreach, community engagement, and use of communication media.
Individual and Workforce Resilience – Before, During, and After a Prolonged Hurricane Emergency
In this six-session ECHO series, participants addressed resilience by learning to facilitate individual and workforce strategies focused on managing stressors induced by prolonged hurricane emergencies.
Conducting Successful CHA/CHIPs Virtually During COVID-19 
In this series designed for public health performance improvement professionals, participants discussed various facets of the community health assessment and community health improvement plan process, including equity-centric community engagement, data sharing, consensus building, and collaborative planning.
NNPHI members and partners are leveraging the ECHO model to address a variety of topics. The list below includes some of the Project ECHO for Public Health series led by member institutes:
Operationalizing Anti‐Racism, Social Justice, and Health Equity Principles through Performance Improvement (Michigan Public Health Institute)
Opioid Prevention and Response for the Public Health Workforce

(Illinois Public Health Institute and the Center for Health Innovation)

Working Together for a Resilient Community

(Puerto Rico Public Health Trust)

Primary Care Integrated Pain Solutions (PCIPS) TeleECHO Program (University of New Mexico)
Training with Intention: Using CDC's Quality Training Standards in Public Health Training Development (Institute for Public Health Innovation)
From Survive to Thrive: COVID-19 Health Equity Implementation Best Practices Project ECHO
This seven-session series was designed to highlight best practices and impactful takeaways to help OT21-2103 grant recipients advance sustainable health equity during the COVID-19 pandemic. The series is designed as an open space to unpack the ways in which systemic oppression and marginalization continue to lead to COVID-19 health disparities among populations at high-risk and underserved, including racial and ethnic minority populations and rural communities.
How to Get Involved
Please email the Project ECHO team at projectecho@nnphi.org with any questions or to learn more.
Sign up for email updates from the National Coordinating Center for Public Health Training for the latest Project ECHO for Public Health opportunities >>