NNPHI Annual Conference 2017: If a Picture is Worth a Thousand Words…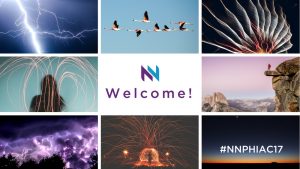 The NNPHI Annual Conference serves as a premiere gathering of the nation's top public health professionals learning new skills, growing their networks, and bringing home new, innovative ideas. Every year, participants exceed expectations, bend conventions, and move forward as an impressive vanguard
This year was certainly no exception. We asked participants to document their conference experience using the #NNPHIac17 hashtag and they delivered!
We've picked out some of this year's gems to highlight this year's unforgettable conference experience.
---
---
Can't wait for next year to catch up with NNPHI and its ever-growing network?
Subscribe to our mailing list and Collaborate, our monthly newsletter »
Go to our Network Engagement Directory to connect with one of our members »