Learning Opportunities: Strategic Planning, Leading Improvement Projects, Community Health Centers
Author

By: Laura Prechter

Date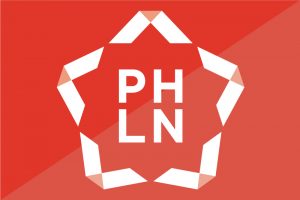 January is full of learning opportunities. This week, the PHLN is highlighting several live learning opportunities.
From Region III- Mid-Atlantic Regional Public Health Training Center
Employment Opportunities at Community Health Centers
Live webinar February 12: Thinking about your employment options after graduation? Interested in working with at-risk populations? Consider community health centers (CHC)—organizations that meet the public health needs of vulnerable populations in medically underserved areas—and join us for an interactive discussion about this overlooked employment path. Learn about CHCs from agency personnel who will describe their organization's mission and target population as well as the journey to their current position. Be prepared to share your thoughts and questions with panelists and participants as we explore these unique employment opportunities.
From Region V- Michigan Public Health Training Center
Introduction to Strategic Planning: Where do you want to go?
Live webinar February 11:This course provides agency-based teams tasked with leading strategic planning efforts within their agencies and/or communities with the knowledge, tools, and resources needed to prepare for strategic planning within their agencies. Through a series of four one-hour webinars, participants will be introduced to a seven-phase framework to guide strategic planning efforts. Upon completion of the course, participants will have a plan for conducting strategic planning in their agencies. The course is designed for both teams with strategic planning experience and those with no experience. 
From Region VIII- Rocky Mountain Public Health Training Center
Leading Improvement Projects Micro-course
Online Course January 14 to February 11:In this online training, we'll review from start to finish what to expect in a quality improvement (QI) project. This training was developed for people that will be helping to facilitate QI projects within their agency and are looking for tools, templates and experience with doing so.  Registering for this training gives you access to an online micro-course, which includes the online modules + Live Learning Sessions with a subject-matter expert.