Learning Opportunities: Childhood Obesity, Experiential Learning, Policy Engagement
Author

By: Workforce, Training, and Education

Date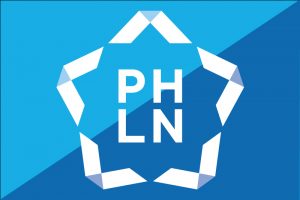 These late summer weeks have a few diverse learning opportunities from the Public Health Learning Network. Region 2, Region 3, and Region 4 are providing online webinars and courses for our distant learning.
Childhood Obesity: Simulating the Impacts of Policy Interventions
Live webinar August 12: Systems thinking, especially with simulation models, facilitates understanding of complex health policy problems. Using a simulation model to educate legislators, public health experts, and education leaders about the policies that have the greatest short- and long-term impact on childhood obesity can encourage strategic investment in low-cost, high-return policies. This webinar will feature the Georgia childhood obesity model created by and for legislators and other stakeholders to support dialogue on policy interventions designed to reduce childhood obesity (specifically, BMI for age percentiles). Participants will have the opportunity to explore the model and understand how policies and evidence-based interventions can impact obesity prevalence and costs over time.

Tips for Success: Making the Most of Experiential Learning
Online course October 11:Bring your questions and join in an interactive discussion about what works (and what doesn't!) when engaging in experiential learning opportunities, such as HRSA supported field placements and faculty-student collaborative projects. Panelists will include students, field placement supervisors, and faculty who will share advice, learned experiences, and tips for success. Be prepared to share your thoughts and experiences with panelists and participants as we work together to identify best practices for success.
For more information about this course or assistance with registration, contact marphtc@pitt.edu.
Policy Engagement: An Essential Role for Public Health Agencies in Public Health 3.0
Live webinar August 6: Join the Region 2 Public Health Training Center for this month's Log-in2Learn webinar on August 6th, 2019 from 12:00 PM to 1:00 PM ET. The title of the webinar is "Policy Engagement: An Essential Role for Public Health Agencies in Public Health 3.0" presented by Sylvia Pirani, MPH, MS, Public Health Practice Consultant.