Introducing Project Firstline
Author

By: Marcy Barnett

Date
The recent news that the President of the United States and many of his close advisors  contracted the coronavirus has shocked many in the nation and underscored the relentless nature of the COVID-19 pandemic that has killed more than 215,000 Americans. The pandemic has also highlighted the reality that infectious disease can pose a much greater threat to communities of color and economically distressed areas of our country due to persistent social, economic, and environmental inequities that limit access to healthcare services.
The failure to contain the spread of the coronavirus is not only a painful episode in our national experience, but also a stark reminder that infectious diseases are a constant threat in an interconnected world. It is now possible for a pathogen to travel, within hours, from one side of the globe to another and present an outbreak hazard. This is an especially dangerous situation with an emerging or novel infectious agent for which there is no existing immunity.
The lengthy time needed to develop effective medical countermeasures against a deadly new disease, such as COVID-19, has exposed vulnerabilities in our healthcare and public health systems, including disproportionate health impacts, inadequate emergency planning, shortages of personal protective equipment and supplies, and insufficient worker training on the principles of infectious disease transmission. Healthcare professionals armed with infection control knowledge and skills can help protect themselves, their patients, and their communities from contagions through the application of critical precautionary measures. Public health and environmental health practitioners who have been on the frontlines as communities have closed and reopened in response to COVID-19 would benefit, as well, from additional infection prevention education and guidance.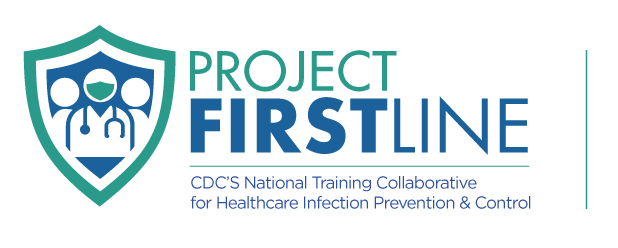 NNPHI recently joined Project Firstline, a Centers for Disease Control and Prevention (CDC)-led national collaborative that aims to develop and deliver a new generation of infection prevention and control training. CDC brings decades of experience in infection control and is uniquely positioned to provide this large-scale training effort to healthcare workers and the public health workforce across the nation. The project is committed to building infection control expertise within both the healthcare and public health workforce through a series of timely, relevant and accessible trainings—trainings that present not just recommended infection control practices, but explains the science and reasoning behind them. The mission of Project Firstline and its national partners is to create an infection control culture that will help prevent the transmission of COVID-19 and other infectious diseases.
Through Project Firstline, healthcare and public health professionals will be united in this effort to save lives with good infection control practices every day. Learn how you can be part of this important mission.