FOR IMMEDIATE RELEASE: The National Network of Public Health Institutes Returns to Washington DC for the 2023 Annual Conference
Author

By: National Network of Public Health Institutes

Date
THE NATIONAL NETWORK OF PUBLIC HEALTH INSTITUTES RETURNS TO WASHINGTON DC FOR THE 2023 ANNUAL CONFERENCE
Nearly 700 Public Health Professionals Convene to Address Health and Racial Equity Through More than 40 Conference Sessions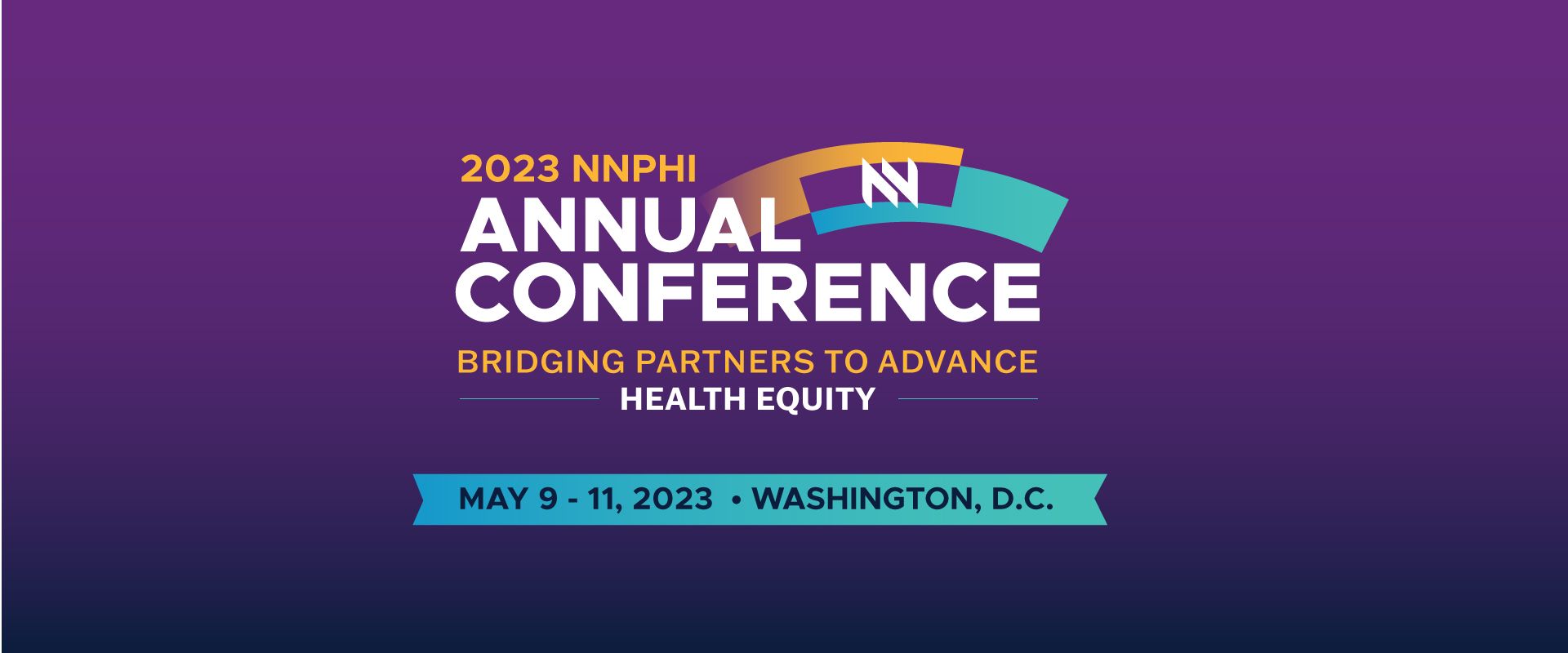 FOR IMMEDIATE RELEASE
Media Contact:
Katy Sandusky, National Network of Public Health Institutes, 504-930-4011, ksandusky@nnphi.org
WASHINGTON, DC – The National Network of Public Health Institutes (NNPHI) Annual Conference returns to Washington, DC from May 9 to May 11, 2023, with the theme of "Bridging Partners to Advance Health Equity". 
Sponsored by Michigan Public Health Institute, CBCS, and the Congressional District Health Dashboard, NNPHIAC23 will convening almost 700 public health professionals from across the country.  
"We are thrilled to bring the NNPHI Annual Conference back to the nation's capital this year," said NNPHI President and CEO Vincent Lafronza. "Over the next three days we will convene professionals from public health institutes, tribal partners serving sovereign nations throughout Indian country, community-based organizations, national partner organizations, state, local, tribal, and territorial health departments, schools of public health, and public health students to examine a variety of public health issues through the lens of health and racial equity. Together, we will work to reimagine the future of public health, in a way that transforms public health outcomes for people across the country." 
As the only national meeting that supports and highlights the work of the nation's public health institutes, this year's conference will offer over 40 in-person forums and breakout sessions.  
NNPHIAC23 also includes signature events such as the Poster Session, President's Conference Welcome, Keynote with Feminista Jones, the Awards Ceremony Luncheon, and the Keynote Address with Dr. Sacoby Wilson. 
NNPHIAC reflects the organizational commitment to bringing together partners to develop policy and program interventions that strive to eliminate racism, promote healing, and achieve health equity to protect and improve the health of all people. 
Follow the conference on social media with the hashtag #NNPHIAC23. To learn more about NNPHI, visit NNPHI.org. 
About NNPHI
Mobilizing more than 47 public health institutes covering 34 states, Puerto Rico, DC, and tribal organizations, the National Network of Public Health Institutes (NNPHI) supports national public health system initiatives and strengthens public health institutes to promote multi-sector activities resulting in measurable improvements of public health structures, systems, and outcomes. NNPHI also serves as the National Coordinating Center for Public Health Training – NCCPHT.
###