Elevate Announcements and Abstract Submissions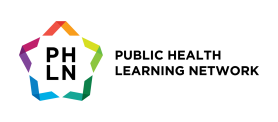 The National Coordinating Center for Public Health Training Center (NCCPHT) seeks ideas, listings, and submissions from Regional Public Health Training Centers (RPHTCs) and its partners for our periodic publication, Elevate. Elevate, your resource for lifelong learning in public health practice and population health improvement, focuses on public health workforce needs as well as hot topics and relevant strategies in public health training and education.
At this time, we are currently not accepting abstract submission for our Fall 2023 edition, However, please feel free to submit for Spring 2024. Elevate's previous editions focused on pertinent public health topics, such as Health Equity and Capacity Building, to address urgent needs. NCCPHT seeks abstract submissions which highlight themes including:
Stories about leadership development programs that seek to diversify the public health workforce and promote health equity.
Information about skill-building programs that incorporate innovative strategies and multi-modal elements that promote leadership development.
Research or other evidence on the success of leadership development programs or trainings in public health; and
Trainings and other learning opportunities that highlight leadership development for the public health workforce.
Should your abstract be accepted for inclusion in Elevate, NNPHI will collaborate with your team on the writing and editing of the article (if desired) and will share key deadlines as a part of the notification process.
To submit your ideas and abstracts for the Elevate Spring 2024 edition, please email training@nnphi.org.
Previous Elevate Editions
Elevate is published approximately twice annually. Check out our latest issue: Spring 2022
Previous Issues:
Fall 2021 | March 2021 | October 2020 | May 2020 | December 2019 | June 2019 | September 2018 | September 2017 | February 2017 | September 2016 | June 2016
Abstract Criteria
Elevate prides itself on being accessible to a broad audience within the public health workforce. Abstracts should be written in layperson language, and abbreviations should be spelled out on the first use. Information, data, and research presented in abstracts and manuscripts must be valuable to a variety of professionals. Abstracts should be timely and relevant to the Leadership Development theme.
Your abstract submission should be less than one page single-spaced and include:
A recommended title
List of authors
500 words or less explaining your topic or idea, including how it relates to the theme of leadership development
To submit your ideas and abstracts for the Elevate Spring 2022 edition, please email training@nnphi.org. To be considered for the Spring 2022 edition, please submit an abstract by Friday, July 15.