Congratulations NNPHI 2019 Award Recipients!
Author

By: National Network of Public Health Institutes

Date
Congratulations to our 2019 award winners! NNPHI awards recognize and celebrate outstanding individuals and organizations who have exemplified outstanding innovative work and leadership in Public Health.
Public Health Innovation Award
Awarded to an organization or individual who has taken a risk and developed an innovative solution or created a unique partnership resulting in new approaches, scalable ideas and new ways of working together. .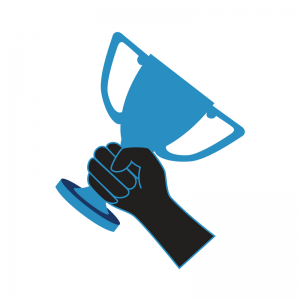 New York State's Health Across All Policies/Age Friendly New York initiative, a collaboration of the Health Foundation of Western and Central New York, the New York Academy of Medicine and AARP, is being honored for establishing a sustainable, pattern-breaking model of governmental cooperation through a Governor's Executive Order and private sector partnerships. The 2018 Executive Order directs that all state agencies adopt and implement the principals of Age Friendly, Livable Communities (as articulated by AARP and the World Health Organization). The state health department updated its 2019-2024 Prevention Agenda to incorporate a vision for healthy aging. They developed a grant program to help counties become age-friendly certified and regional centers of excellence to support communities in a peer-to-peer learning format. State agencies are documenting and communicating the economic benefits of attracting and retaining older New Yorkers in their communities.
Elevating Practice Award
Awarded to an individual or organization who has produced an engaging, skills-building learning opportunity that has demonstrated measurable impact in improving public health practice. .
Joanne Pearsol, Center for Public Health Practice at Ohio State University, is being honored for her creation of a free, 12-week series that provides hands-on support to public health agency team writing a Workforce Development Plan. The series is a combination of webinars, online learning modules, in-person workshop and one on one assistance. 100% of respondents stated they were better able to achieve their goals because of the training.
Joe Kimbrell Award
This recognition is bestowed on an individual within the NNPHI family who has made extraordinary contributions to the network. The award honors Mr. Kimbrell's legacy as a principal founder of the network whose passion for and commitment to supporting multi-sector innovations to improve the public's health serves as the cornerstone for continued network accomplishments.  
Thomas Dunlop, Trailhead Institute Board Member and Environmental Public Health Advocate for the Pitkin County Board of Health, is being honored for his 25 years of service supporting the development of Trailhead Institute and tireless dedication to participating and supporting NNPHI.
Once again, congratulations to all our Award winners! We look forward to presenting you with your award and celebrating with you at the 2019 NNPHI Annual Conference! Find out more about #NNPHIac19 by visiting here.
By: Erin Marziale, Director of Network Engagement, NNPHI