Beyond Training for Health Equity: Exploring New Contexts and Commitments
Author

By: The Public Health Learning Network

Date
Late last year, we revisited a discussion about health equity that focused on identifying strategies to help public health professionals more effectively examine the root causes of inequity in the distribution of disease and illness. A few months after we published that article, COVID-19 had claimed the lives of 50,000 Black Americans. That morbid milestone is yet another emphatic signal that the public health workforce has to act quickly and intentionally to close these persistent gaps in health outcomes.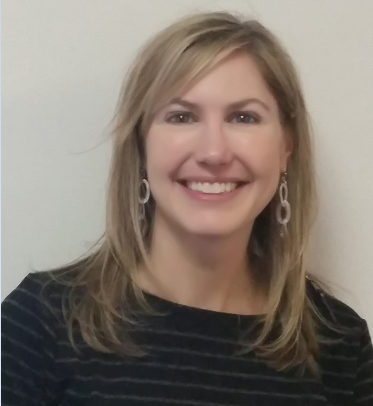 In October 2020, we spoke with Hilary Merlin at the Region IV Public Health Training Center to hear about the steps Region IV has taken to advance health equity and racial justice, and in a subsequent conversation with Sarah Davis (pictured left), associate director of the Rocky Mountain Public Health Training Center, we saw many similarities in the response to this issue. "The interview with Region IV PHTC echoes a lot of our sentiments from Region VIII," said Davis. "Their insight on how the issue of equity has been siloed resonates with us. We wholeheartedly agree with the assertion that 'the issues of equity and justice are always at play, no matter what topic or skill a training focuses on.'"
The Region VIII Public Health Training Center has been holding conversations with one of its training partners, the Regional Institute for Health & Environmental Leadership (RIHEL), about how best to address the challenge of engaging in productive dialogue. These organizations have been posing broad and challenging questions like: How do we bridge the political divide when it comes to public health communications? How do we better understand the values-based frameworks that guide us as individuals and professionals, and leverage those to better understand alternative perspectives, and engage in meaningful conversation.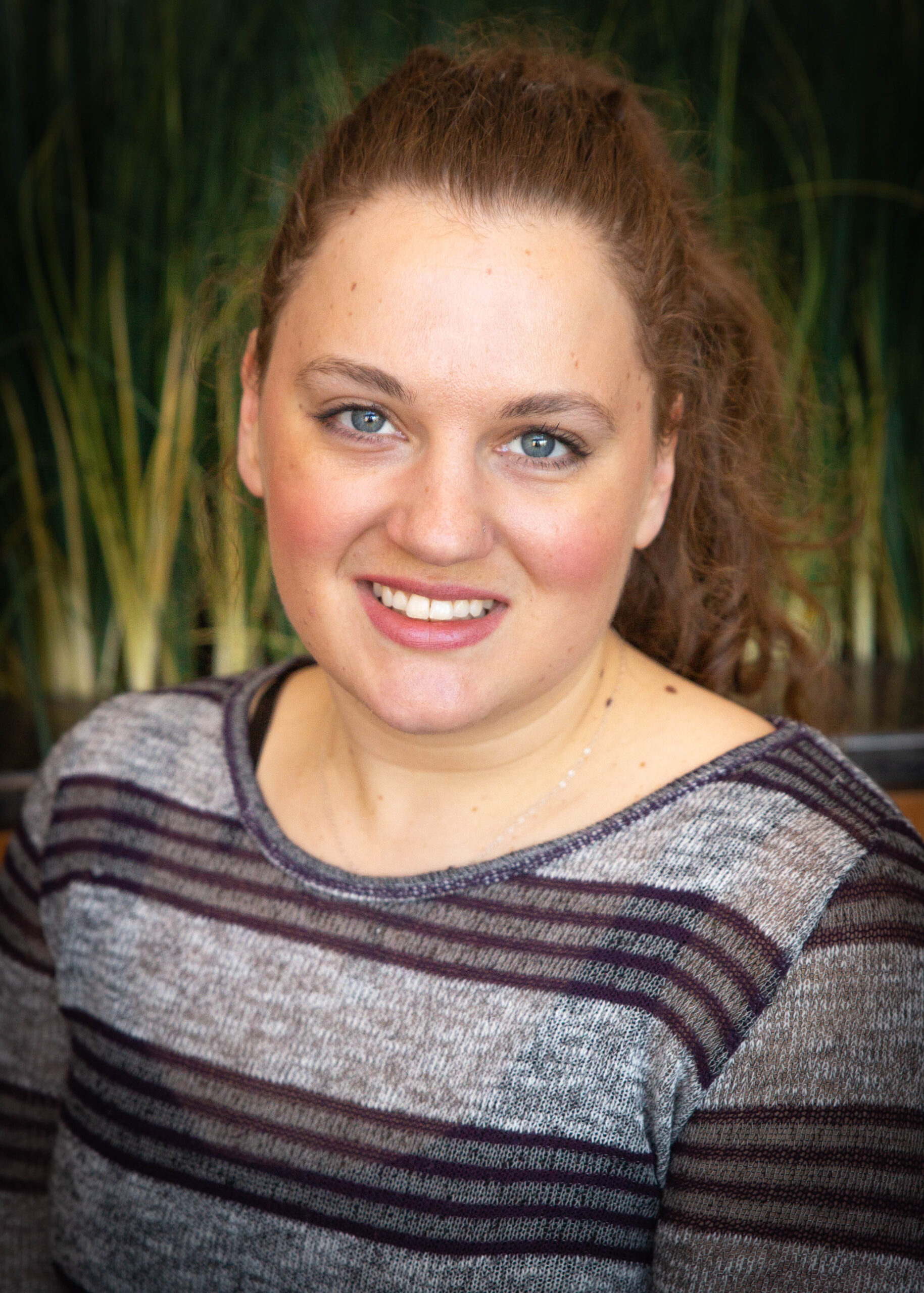 The political divide Davis mentioned probably doesn't get any wider than the chasm we continue to see between urban and rural communities. Hannah Shultz (pictured right), communications specialist at the Midwestern Public Health Training Center, understands that friction well in her work to serve communities from Western Kansas to Northeastern Iowa, a mostly rural expanse that happens to include many of the pandemic hotspots in this third wave. "I think the rural-urban divide is very, very stark," says Shultz. "I had a conversation last week with the county health director for a county that borders Des Moines. It's 20 minutes to Des Moines and they have people who can't afford the gas to drive to the COVID testing site in Des Moines. Twenty miles each way, and they can't go get tested for COVID."
A 2019 report released by the National Network of Public Health Institutes (NNPHI), the University of Southern Maine Muskie School of Public Service, and the National Association of Chronic Disease Directors noted that rural communities often have limited health infrastructure, which reduces the sector's capacity to fully address population health issues. As a result,  rural health improvement projects that can address health equity rely heavily upon the development of cross-sector collaborations involving partners both within and outside health systems.
Public health training centers often play a key role in helping bridge gaps in those cross-sector collaborations, providing training and support for public health and healthcare professionals who are serving communities of color, rural communities, and other groups that often have worse health outcomes. According to Davis, Region VIII is redoubling its "commitment to integrate learning and skills that support diversity, equity, and inclusion into as many of our learning opportunities as possible" by focusing on "concepts like implicit bias, power and privilege, root causes and social determinants of health, or inclusive practices."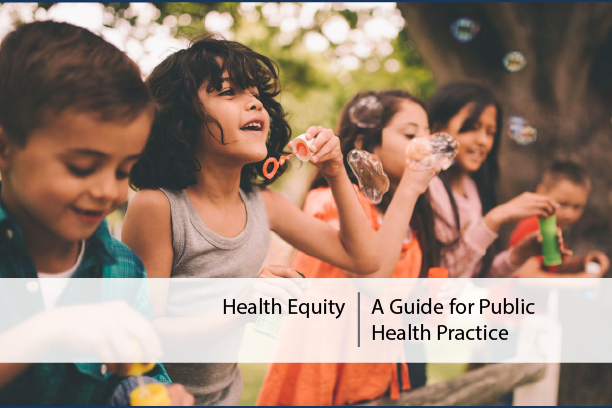 "[C]ontact tracers should know what implicit bias is and how to explore and control for their own biases," Davis shared as an example. "Professionals learning about substance abuse intervention need to have frameworks to consider root causes and to understand how history and systems play a role in public health outcomes. We're doing our best to think of 'equity' not as a separate topic, but as part of everything we're talking about."
Shultz, who returned to public health after getting a degree in peacebuilding, explained that health equity and equity, in general, have been conversations in public health for a long time. "I think George Floyd's murder and the uprisings this summer [2020] and the disparate effects of COVID has shone a light on [equity] in a new way," said Shultz. "If we think of peace as being, not the absence of violence, but the presence of equity and strong communities in areas where everyone is comfortable and welcome, I think the ultimate goals [of peace building and public health] are very similar."
From Davis's perspective, the events of the past year have only served to heighten the demand for health equity training and professionals are eager for support in acting on these complex challenges. "As a public health field, we've done well raising the awareness and understanding of social determinants of health–what they are and why they're important to public health outcomes–and now we need to shift our efforts to helping professionals to do the challenging work of addressing them."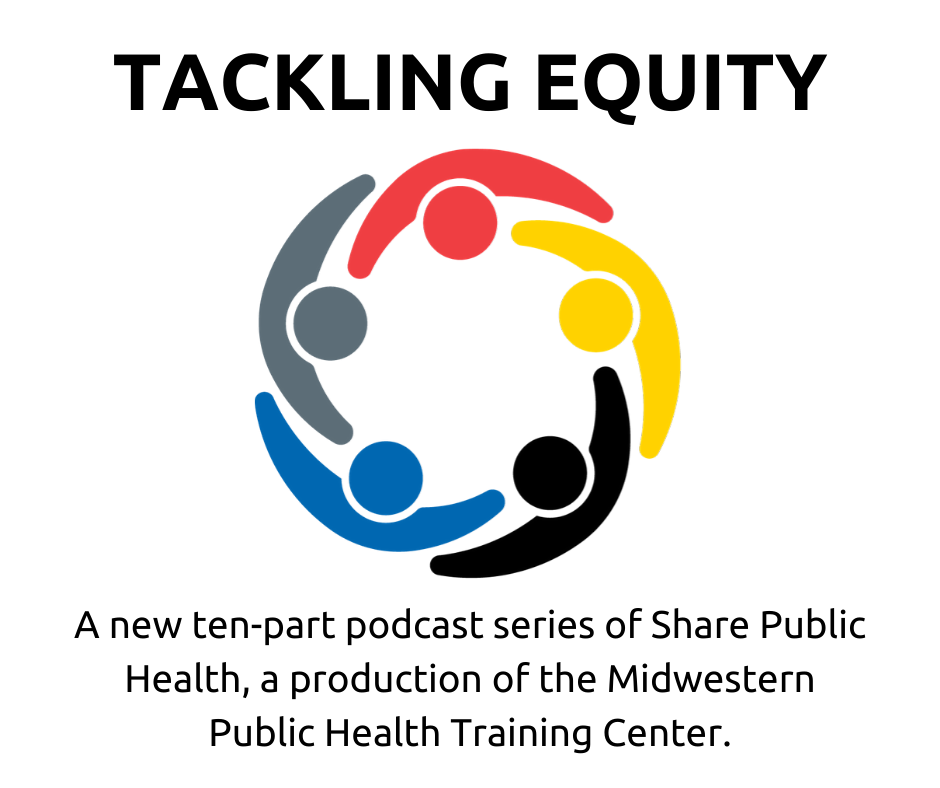 Shultz and her team are using podcasts to help professionals in a wide range of fields prepare to address these issues head-on. Their 10-episode Tackling Equity podcast covers the health equity basics and provides concrete suggestions to advance health equity in organizations and communities. She believes the podcasts are a great way to connect both "practice to academia" and "practice to practice" as part of the role of "training centers [to] serve as a bridge between academia and practice."
Sharing that knowledge and expertise is important because in Shultz's words: "I think this is a situation where it's all hands on deck. We don't need one person or one center leading the way, we need all centers pushing forward in whatever way we can."