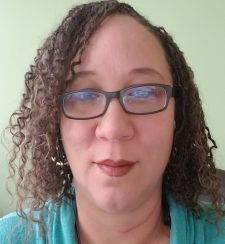 General Ledger/Grant Accountant
Romonda Harrison is responsible for managing the grant accounting, project budgeting and general ledger functions of NNPHI. Ms. Harrison has 19 years total of accounting experience, 4 years are in the health care industry and 6 years are in non-profit industry. Prior to joining NNPHI, Ms. Harrison worked as a Staff Accountant for a local community health center, where she was responsible for Payroll, Accounts Payable, and reporting on the HRSA grant along with other grants.
Ms. Harrison is very active in social and civic community organizations serving as Treasurer for The Avondale Community and as presiding officer over The Daughters of Waggaman Chapter #49 of the Order of the Eastern Star. Ms. Harrison is also a member on the Night out against Crime Committee in Avondale, LA.
Ms. Harrison holds a Bachelors' of Science in Accounting from Southern University at New Orleans..