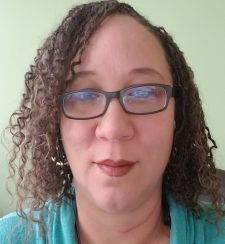 Senior General Ledger/Grant Accountant
New Orleans, LA
rharrison@nnphi.org
Romonda Harrison serves as the Senior G/L and Grant Accountant for the National Network of Public Health Institutes (NNPHI). Romonda is responsible for managing the grant accounting, project budgeting, budget forecasting, payroll processing and general ledger functions. She has 21 years total of accounting experience: six years in the health care industry, eight years in non-profit industry, four years in the amusement industry and three years in the private industry.
Romonda is very active in social and civic community organizations, serving as Treasurer for The Avondale Community Task Force Committee; and, for three years she served as the presiding officer over The Daughters of Waggaman Chapter #49 Order of the Eastern Star. For the past five years, Romonda has been an active member of the Night Out Against Crime Committee in Avondale, LA. Romonda is driven by ensuring that the Federal Governments funding (CDC) and the private funding's (RWJF and BMSF) are executed properly according to the specific financial guidelines of the funding agencies. Romonda believes in the work that NNPHI is accomplishing as a non-profit in the public health sector.
Prior to joining NNPHI, Romonda worked as a Staff Accountant for a local community health care center, where she was responsible for Payroll, Accounts Payable, and reporting on the Health Resources & Services Administration (HRSA) grant along with other various private and public grants. She earned her Associate Degree in Business Administration for Delgado Community College and her Bachelor of Science in Accounting from Southern University at New Orleans where she was on the honor roll and received the Who's Who Amongst Colleges and Universities Award.