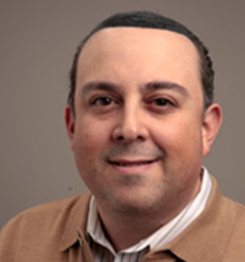 Director of Research and Evaluation
Washington, D.C.
oespinosa@nnphi.org
Oscar is the Director of Research and Evaluation at the National Network of Public Health Institutes (NNPHI). In this role, he leads the Evidence to Action (E2A) portfolio and provides research and evaluation services across other NNPHI portfolios.
With his deep understanding of the social determinants of health and experience studying the many barriers that limit access to care, Oscar's passion is to develop solutions to improve health outcomes for racial and ethnic minority and hard-to-reach populations. These solutions have included strengthening community engagement protocols, outreach strategies and supporting materials, integration of promising practices, and developing monitoring and learning systems for continual quality improvement. Oscar is an active contributor to national public health conferences and is highly motivated to foster progressive change to increase access to and improve utilization of health insurance and preventive health services.
Oscar has over 20 years of experience leading evaluations using mixed methods. He has designed and directed dozens of evaluations of health programs aimed at increasing access to health care. He is knowledgeable of federal policies and practices related to health care access, as well as the expectations and processes of working with federal agencies. Oscar holds a master's degree in Sociology from George Mason University in Fairfax, Virginia.