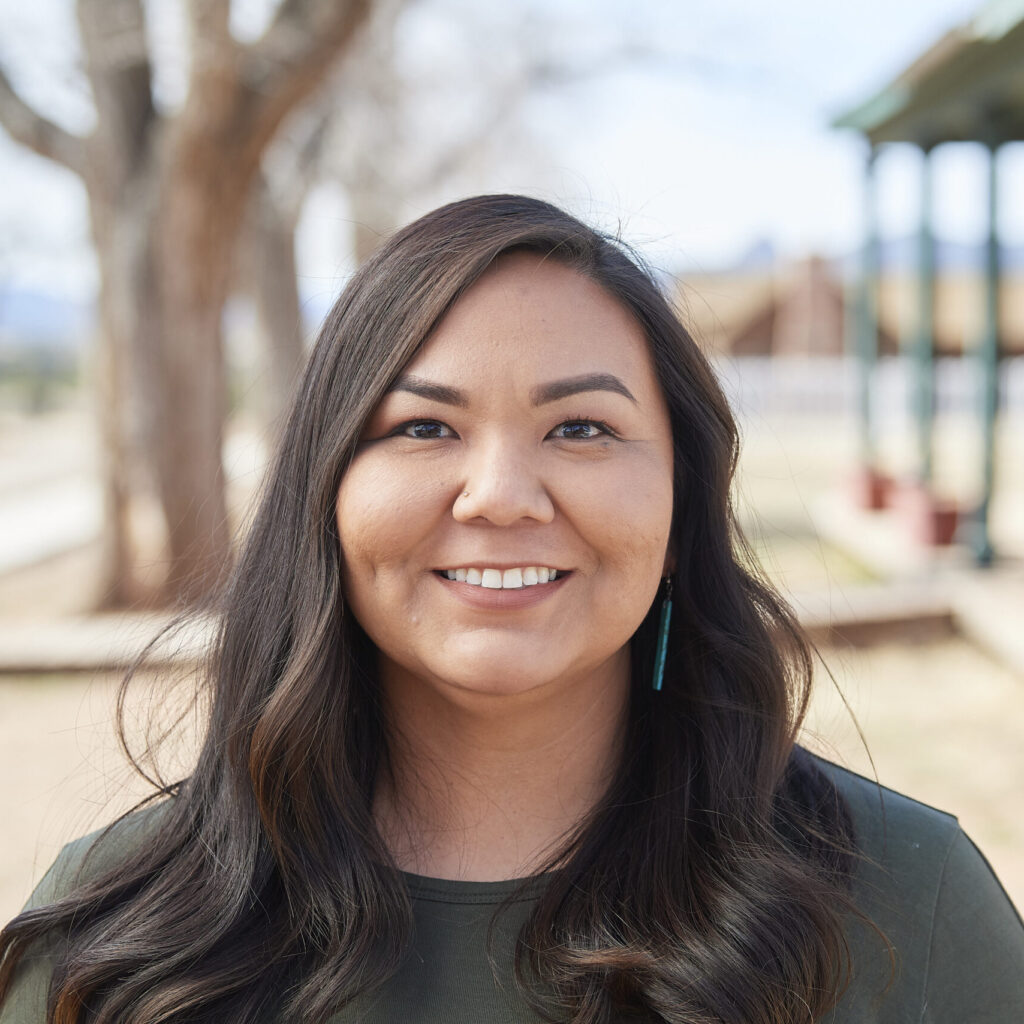 Senior Program Associate, National Coordinating Center for Public Health Training (NCCPHT)
Washington, DC
otrujillo@nnphi.org
Olivia Trujillo, a member of the Diné Nation, is Áshįįhi (Salt People Clan), born for Tsin sikaadnii (Clamp Tree Clan). Her maternal grandpa is Kiyaa'áanii (The Towering House Clan), and her paternal grandpa is Bit'ahnii (Within His Cover Clan). She is a Senior Program Associate within the National Coordinating Center for Public Health Training Program. She supports key programmatic work in the National Network of Public Health Institutes Tribal Programing.
Olivia hopes to utilize the power of knowledge, compassion, and dedication to uplift underserved communities, especially Indigenous populations. Her passion for improving the health and well-being of her people continues to drive her forward. She is committed to creating positive change and serving as a guiding light for future generations.
Prior to joining NNPHI, Olivia was a Training Program Coordinator with the Johns Hopkins Center for Indigenous health, playing an instrumental role in developing and implementing a pathway that facilitated Native American scholars' pursuit of higher education. She holds her Master's in Public Health degree with a concentration in Maternal & Child Health and Health Communications from the Johns Hopkins Bloomberg School of Public Health in Baltimore, MD.