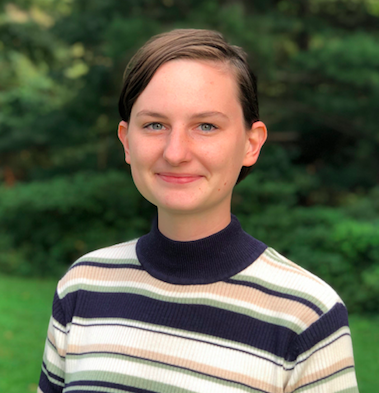 Program Manager, National Coordinating Center for Public Health Training (NCCPHT)
Baltimore, MD
ajacobs@NNPHI.ORG
Amy Jacobs is a Program Manager for the National Coordinating Center for Public Health Training (NCCPHT) within the National Network of Public Health Institutes (NNPHI). Her focus is Project ECHO, a program she's drawn to because of its mission to deinstitutionalize best practices for equity and innovation in healthcare.
Amy's public health journey started as a FoodCorps AmeriCorps service member in Camden, New Jersey. Through her role in FoodCorps, she solidified her ethos of care, community, and equity in public health. She worked in program management at FoodCorps for years after, supporting health justice in the northeastern United States and beyond.
In 2021, Amy graduated with a Master of Public Health from the Johns Hopkins Bloomberg School of Public Health in Baltimore, Maryland. Most recently, Amy served as the Chief of Staff on the operations and executive leadership teams for the Maryland Department of Health's Covid-19 Recovery Program. Since living in Baltimore, she has completed meaningful studies with Health Justice Commons and A Sacred Passing, worked at a local nonprofit as a curriculum development manager and training facilitator, and served as a caregiver for older adults.
In her free time, Amy serves on the board of the Mental Health Emergency Fund, a Baltimore-based nonprofit that offers stipends and peer support to folks in need. She is also an avid gardener, a dance enthusiast, and a dog parent to a lively cattle dog mix named Luna.