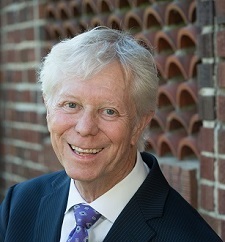 Founder and Trustee; Former CEO, Louisiana Public Health Institute
Mr. Kimbrell is a career public health leader who recently retired as the founding Chief Executive Officer of the Louisiana Public Health Institute (LPHI), a statewide non-profit public health organization. LPHI's mission is to improve health and quality of life of all Louisianans regardless of where they live, work, learn or play. Under Mr. Kimbrell's leadership, LPHI has become a key public health leader in post-Katrina Louisiana, partnering with state and federal government agencies, universities, state and national foundations and a variety of local partners in implementing innovative health initiatives.
For eleven years, Mr. Kimbrell also simultaneously served as the founding CEO and President of NNPHI, which is dedicated to enhancing the capacity of the national public health system by providing a network for over 40 non-governmental public health organizations. Under his leadership, NNPHI expanded its initial membership of 15 to 35 public health institutes and affiliate organizations that span across the nation.  NNPHI expanded its scope of work to support national programs and collaborative projects.
Prior to dedicating his career to establishing the public health institute model, Mr. Kimbrell served in a variety of leadership roles at the Louisiana Office of Public Health, including almost 20 years as Deputy Assistant Secretary. He has a Bachelor of Arts in History and Philosophy and a Masters in History from the Notre Dame Seminary, and a Masters in Social Work from Tulane University.