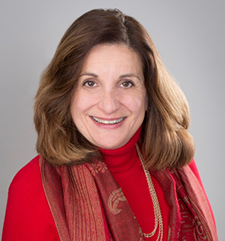 Community Coach
Toni Lewis, MPH, is a Community Coach at County Health Rankings & Roadmaps, a collaboration of the Robert Wood Johnson Foundation and the University of Wisconsin Population Health Institute. Ms. Lewis' role is to provide guidance to leadership teams working together to adopt programs, policies, systems, and environmental changes to create healthier places to live, learn, work, and play. Her interest in working with communities began in Mercer County, New Jersey where she worked as a Project Director for the Greater Mercer Public Health Partnership. Her coalition work developed into the Mercer County Health Assessment and Improvement Plan with funding from New Jersey Health Initiatives, a program of the Robert Wood Johnson Foundation. Following that, she worked in development and community outreach at various non-profit organizations, primarily in health care quality and access, education, and maternal and child health.
In her free time, she enjoys cooking, photography, music, art, and travel.
Ms. Lewis received a Bachelor of Science in Chemistry from Ramapo College and Master of Public Health from University of Carolina-Chapel Hill.
Contact Toni at toni.lewis@chrr.wisc.edu.