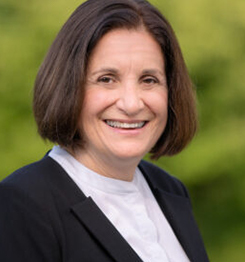 Community Health Strategist
Antonia (Toni) Lewis, MPH, is a Community Health Strategist providing strategic guidance to grantees of New Jersey Health Initiatives, the statewide grantmaking program of the Robert Wood Johnson Foundation. As a mentor, coach and friend, she empowers people working collectively across diverse sectors to achieve long-term equitable opportunities to be healthy. This requires is removing obstacles to health such as poverty, discrimination, and their consequences, including powerlessness and lack of access to good jobs with fair pay, quality education and housing, safe environments, and health care.
While public health is global, Toni is honored to focus her strategic guidance to affect communities in the Garden State. Her interest in working with communities began in Mercer County, New Jersey where she worked as a Project Director, achieving the first county-wide community participatory health assessment and plan. Following that, she worked in development at various non-profit organizations primarily in health care quality and access, education, and maternal and child health.  An entrepreneur at heart, Toni brings a unique fiscal administrative view to public health policy work from earlier work experience primarily as a small business owner.
Toni holds licenses with the NJ Department of Health as a Health Officer and Registered Environmental Health Specialist. Toni received a Bachelor of Science in Chemistry from Ramapo College and a Master of Public Health, Health Policy and Administration degree from the University of North Carolina at Chapel Hill.
Contact Toni at TLewis@NJHI.org.