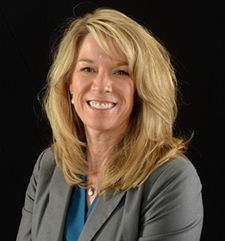 Community Coach
Janna West Kowalski, MS, is a Community Coach at County Health Rankings & Roadmaps (CHR&R), a collaboration of the Robert Wood Johnson Foundation and the University of Wisconsin Population Health Institute (UWPHI). Her role is to provide strategic guidance to communities that want to put the County Health Rankings into action for community health improvement. Ms. Kowalski lives in Fort Collins, Colorado, where she has over 20 years of public health experience. Prior to joining CHR&R, she was responsible for public health workforce development in the Center for Public Health Practice at the Colorado School of Public Health. This role included providing training, technical assistance, and consultation to public health professionals, as well as teaching Foundations of Public Health Practice for graduate students. Ms. Kowalski also spent nine years working in local public health. She managed a team that coordinated chronic disease and tobacco prevention and control initiatives. She remains passionate about local public health and currently serves on the Larimer County Board of Health. She also previously served as an instructor at Colorado State University in the Health and Exercise Science Department.
Ms. Kowalski received a Master of Science from Oregon State University's College of Public Health and Human Sciences and a Bachelor of Science from Colorado State University.
Contact Janna at janna.west-kowalski@chrr.wisc.edu.