Training Highlights: Fatality Preparedness and Response, Constructive Feedback, and Youth Populations at Risk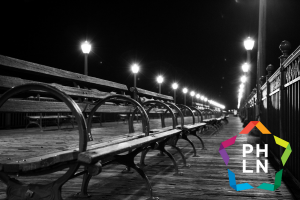 This week, learners have the opportunity to complete trainings and attend webinars by the Public Health Learning Network on managing mass fatalities, navigating feedback dynamics, and addressing needs of vulnerable youth populations.
Mass Fatality Management: A Multi-Disciplinary Approach to Preparedness and Response
In this one hour webinar, part of the Hot Topics series, representatives from the Harris County Institute of Forensic Sciences share how their agency developed partnerships and protocols to handle mass fatalities. Presenters will discuss the components of mass fatality management and the primary agency responsible for coordinating each operational component.
Giving and Receiving Feedback For Personal and Professional Growth
Join Region 4's PHTC at Emory University on Monday, November 13, 2017 at 12 p.m. ET for a presentation on soliciting useful feedback, the LAST method (Listen Apologize Solve Thank), and strategies on how to develop a growth mindset that is curious, flexible, and welcomes feedback as a tool for personal and professional development.
Working With At Risk Youth
On October 13, 2017 at 11:00 a.m. PT, join the Nevada Public Health Training Center with Communities In Schools (CIS) of Western Nevada in a live webinar on how the organization helps at-risk youth succeed in school. Health factors faced by at risk youth, intervention opportunities, and student needs will be discussed.