Centers and Sites
Bringing the best pieces together for the public health professional.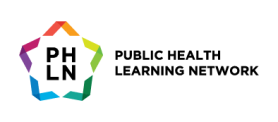 Meet the PHLN Network
From Boston to Arizona, from Louisiana to Washington State, each training center contributes expertise in particular skills-based training topics and subject areas. Together they make up the nation's most comprehensive source of public health training and support.
Our Regional Public Health Training Centers
Meet the ten members of the RPHTC network. Go to the Network Engagement Directory to learn more about each center's mission and goals.
Each PHLN member brings decades of experience to bear on building the leadership, managerial, scientific, and technical competencies of the public health workforce. On that foundation, our alliance and collective engagement help us achieve economies of scale, while ensuring our training is immediately relevant and accessible to public health professionals.
National Coordinating Center for Public Health Training

Region I – New England Public Health Training Center

Region II – Region 2 Public Health Training Center

Health Disparities, Health Equity, and Social Determinants of Health

Region III – Mid-Atlantic Regional Public Health Training Center

Health Informatics and Health Information Technology

Region IV – Region IV Public Health Training Center

Region V – Great Lakes Public Health Training Collaborative

Region VI – South Central Public Health Training Center

Region VII – Midwestern Public Health Training Center

Region VIII – Rocky Mountain Public Health Training Center

Region IX – Western Region Public Health Training Center

Nutrition, Physical Activity and Obesity

Region X – Northwest Public Health Training Center