Network Engagement Directory
University of Wisconsin Population Health Institute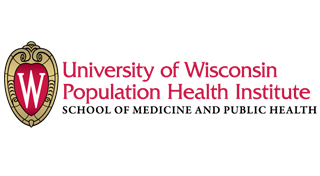 ---
The University of Wisconsin Population Health Institute (UWPHI) is known nationally for its partnership with the Robert Wood Johnson Foundation (RWJF) in producing the County Health Rankings & Roadmaps and administering the RWJF Culture of Health Prize. Within Wisconsin, UWPHI has statewide reach and is known for signature programs including:
Healthy Wisconsin Leadership Institute, a leadership institute that provides a year of training and technical assistance to community coalitions working to address local health challenges;
Evidence Based Health Policy Project, a program of engagement with the Wisconsin Legislature in partnership with one of Wisconsin's legislative service agencies and the La Follette School of Public Affairs; and,
Program evaluation and evaluation research in diverse topic areas including Medicaid policy, chronic disease prevention, behavioral health and substance abuse, and criminal justice.
Mission Statement
UWPHI advances health and well-being for all by developing and evaluating interventions and promoting evidence-based approaches to policy and practice at the local, state, and national levels. The Institute works across the full spectrum of factors that contribute to health.
Competencies:
Convening/Partnering
Fiscal/Administration Management
Health Communications & Social Marketing
Health Information Services
Health Policy Development, Implementation & Evaluation
Health Systems Transformation
Population-Based Health Programs
Research & Evaluation
Community Served:
Wisconsin
Contact Information:
Dept. of Population Health Sciences University of WI School of Medicine & Public Health

610 Walnut Street, 575-D WARF

Madison, WI 53726-2397

Sheri Johnson, Director

spjohnson8@wisc.edu

608.265.4603