Learning Opportunities: Systems Thinking, Prenatal and Infant Health, Gender Identity & Sexual Orientation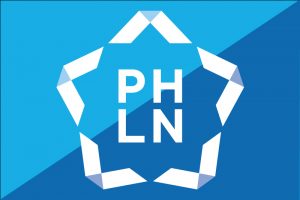 November is almost here, and with it comes several live webinars from Region 1 and Region 9. Region 9 also brings us a live learning event in person. Region 2 has shared an archived webinar that we can view on our own time.
Using Systems Thinking Tools and Coaching in Public Health – Stories From the Field
Live webinar November 12: Systems Thinking is a practical, results-oriented approach for better understanding the underlying causes of complex issues. This webinar will introduce systems thinking tools and present two recent examples of public health teams who have engaged with systems thinking tools and received coaching, with very positive results!
The Impact of Support: Birth to Baby
Live Webinar November 8 Join the next Public Health ECHO to explore how the choice of support in pregnancy, birth, and postpartum can greatly improve outcomes for birth, baby and families.
Training Learning Objectives/Talking Points: 
Support being simple and accessible
Emotional and Mental well being and how the community can help
Misconceptions, stigmatization, cultural pressure and their affect on actions
How you can better support growing families.
2019 Gender Identity & Sexual Orientation Minority (GSM) Health Conference
In-person learning November 16: The Nevada Public Health Training Center and the Nevada Office of Minority Health and Equity will host the 2019 Northern Nevada Gender Identity and Sexual Orientation Minority (GSM) Conference on LGBTQ+ Health on November 16 from 8 am to 2 pm at the University of Nevada, Reno.
Systems Thinking for Public Health: An Introduction
Archived webinar:This lecture provides an overview on public health's emerging responsibility to engage multiple stakeholders and community partners in improving social determinants of health, as well as how systems thinking can facilitate the creation of context-specific solutions between them. Dr. Merrill introduces the major constructs and describes basic decision-making tools used in systems thinking. At the end of the lecture, Dr. Merrill illustrates in-depth examples in applying systems thinking techniques in public health.