Learning Opportunities: Rural Healthcare, Economic Evaluation, Community Engagement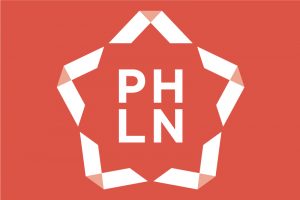 This month, the PHLN is sharing three exciting virtual learning opportunities with us. Region 5 and Region 8 are hosting webinars and virtual workshops for our professional development in rural healthcare, economic evaluation, and community engagement.
Rural Healthcare Delivery Redesign
Live Webinar October 21: Health systems across the country strive to achieve the Triple Aim of improving patient-centered care, cost-effectiveness, and population health outcomes. However, many community and rural settings may face challenges due to resource limitations, economies of scale, and provider shortages. This session will present the mixed-methods approach of the University of Michigan Acute Care Research Unit and MidMichigan Health in examining key service areas, and barriers and opportunities for care coordination in a rural health system.
Economic Evaluation Virtual Workshop Fall 2019
Virtual Workshop October 22: Are you wondering how economic evaluation might benefit your program or initiative?  Interested in communicating value to decision-makers and funders? Join this virtual workshop to discuss the application of economic evaluation to your work.  We'll be joined by Carsten Baumann from the Colorado Department of Public Health and Environment, who can answer questions and be a thought partner for you.
Community Engagement – Recruitment & Retention Virtual Workshop Fall 2019
Virtual Workshop October 31: How are you managing and sustaining community participation in your work? Participants in this virtual workshop will go over identifying key factors to support the recruitment and retention of community members, as well as conducting a stakeholder analysis. We will also build skills in the area of systems thinking and persuasive communication.
This virtual workshop will feature a blend of instruction and practice work in small groups, so come ready to participate! A webcam is required for participation. Don't have one or not sure how to use yours? We can help! Email us at support.rmphtc@ucdenver.edu.