Learning Opportunities: Research Models, HPV Vaccine, System Thinking, Data, Population Health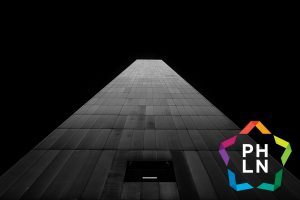 Kick off March with this variety of live and self-paced trainings available from Region 2, Region 3, Region 7, and Region 9.
Data Science and Predictive Models in Public Health Research
Live March 5: Join the Region 2 Public Health Training Center for their monthly Log-in2Learn webinar series. This month the presentation will be given by Dr. Jeff Goldsmith, PhD.
After watching this webinar, participants will be able to:
1) Define "data science" in the context of public health research
2) Describe the strengths and weaknesses of predictive modeling as an analytic strategy
3) Use variable selection methods as an example of predictive models
Promoting the HPV Vaccine: An Opportunity for Medical-Dental Collaborations
In continuation of a novel collaboration, we are seeing more and more dental professionals and medical professionals locking arms to improve patient outcomes related to oral and oropharyngeal cancer.
Live March 8: This presentation will provide a wonderful opportunity to educate a variety of health care professionals about HPV-related oropharyngeal cancers, which are rising at epidemic proportions. Participants will understand the relationship between HPV and oropharyngeal cancers and have the ability to articulate how the HPV vaccine has the ability to prevent HPV related cancers. Participants will understand how community and clinical linkages can increase health promotion efforts regarding the HPV vaccine in order to increase the use of the HPV vaccine and to raise public awareness about signs, symptoms, and risk factors. Learn more »
System Thinking Training
The Nevada Public Health Training Center is planning Health Policy 101 training events in Reno (March 18, 2019) and Las Vegas (March 20, 2019). Public health professionals at all levels and agencies are encouraged to attend. Learn about the Nevada legislature, the rules of navigating advocacy as a federally funded employee, engaging your community for impactful change, using local media to get your messages across, and how to work with your local legislators. Learn more »
Systems Thinking for Public Health: Aligning stakeholders for high impact action
Live March 14:
Public health professionals need concrete, actionable tools for aligning and engaging stakeholders to achieve high- impact action with the whole system in mind. Systems Practice provides a method to "gain clarity" on the system; pushing beyond the immediate problems to understand, and map, the patterns and relationships that enable, or inhibit, our vision for a healthy system.
For more information on this or similar learning opportunities, email us at trainings@hrh.org.
Harnessing the Power of Data – March to April Sessions
This nine-part series introduces participants to diverse types and sources of data as well as ways to interpret and present data for maximum effectiveness. Participants will explore data and statistics used to make decisions, and answers to questions such as, "How are these data collected?" "What do these numbers mean for my community's health?" and "How can I best share these data with my stakeholders?" Learn more »
An Introduction to Population Health from Clinical and Public Health Perspectives
In recent years, there has been an increase in the use of the term population health, but its meaning can vary depending on who is using it. Join us for an introduction to population health and learn how to use population health analytics to improve primary care and public health. In this interactive webinar series, you'll find answers to questions such as "What does population health mean?" and "Why is population health important to me?" as you explore the field of population health. You'll learn how to leverage data captured in electronic health records and other sources to improve the health of the population in your service area. You'll also be introduced to a process for developing a population health plan. Learn more »