Learning Opportunities: Performance Management System, Transforming Partnerships, Sharing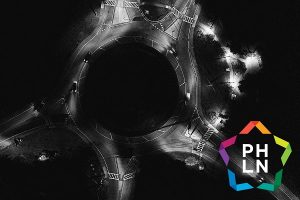 These upcoming live learning opportunities bring us a diverse set of professional development options to choose from: live webinars from the Public Health Performance Improvement Network, the Center For Sharing, and from Region 5.
Assessing Your Performance Management System at the Program Level
Join us on Wednesday, May 22 at 1:00 PM CT (2:00 PM ET) for our May webinar with Dan Ward, MPA, ASQ-CQIA, CP, the Performance Improvement Manager for the State of Idaho, Division of Public Health, Idaho Department of Health and Welfare.
If leading performance management at your agency is one of your roles or you are looking for a better approach to strengthen performance management at the program level, this session is for you. Getting program level personnel involved in understanding how performance management is a key driver for success of their programs. Participants will leave this session with an understanding of the need to get programs to contribute the development of a performance management system and resources for making progress on performance management. While many programs have adopted logic models to evaluate programs, staff may miss opportunities to align these models with the agency performance management system. This session will include an example of assessing the performance management system at the program level from the Idaho Division of Public Health. Participants will have an opportunity to see how a PM matrix tool helps to align programmatic efforts with the agency performance management system.
For more information on this or similar learning opportunities, email us at trainings@hrh.org.
Transforming Partnerships: Integrating Public Health, Behavioral Health, and Primary Care
Live Webinar May 24:In the new era of Public Health 3.0, transformative partnerships between public health, behavioral health, and primary care are described as the type of partnership needed to foster solutions that actually address preventable health conditions—from cardiovascular disease to substance use disorders. Join the National Council for Behavioral Health, Beth Ann Meints from Kalamazoo Community Mental Health, and Heather Robbins from Libertyville Health Center around examples of how transformative partnerships have generated opportunities for integration and stories from the field of how community health outcomes have shifted because of these partnerships.
After this webinar, participants will be able to:
Explain the key concepts behind public health, behavioral health and primary care integration
Discuss the current landscape, background, and relevant data/research behind successful partnerships to foster integration
Understand how integrating primary care and behavioral health can improve overall population health
Use real world implementation experiences and lessons learned to support public health, behavioral health and primary care integration
From Center For Sharing Public Health Services
Success Factors for CJS: What Does It Take to Succeed?
Live webinar May 17:
By collaborating with other jurisdictions and sharing capacity and services, public health departments can create economies of scale that make the most of existing resources. And yet, even the strongest partnerships can be challenged when engaging in a collaboration. Senior staff from the Center for Sharing Public Health Services will describe 10 factors that promote successful CJS efforts, along with field-based examples of each one.