COVID-19: Mobilizing a Safe and Adequate Health Workforce
Author

By: Laura Prechter

Date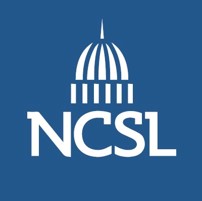 National Conference of State Legislatures

Live Webinar- May 6 from 3:00 pm – 4:00 pm ET
COVID-19 is posing a serious threat to the nation's health care workforce. As cases continue to rise, there is increasing demand and strain on the health care workforce in each state. Health care workers are at a higher risk of contracting the virus and requiring quarantine, meaning additional surge capacity may be needed to make up for lost capacity. Several states have already taken action to increase the capacity of their health workforce in hospitals and at home to meet increasing demand.
On May 6 (3:00pm ET), join the National Conference of State Legislatures for a webinar that will highlight several policy options to ensure safe and adequate health workforce. These include examining health care provider licensure requirements, leveraging telehealth to increase access to care while limiting exposure, expanding the pool of clinical and non-clinical health care workers, and supporting the direct care workforce who meet the continued need for home and community-based services for vulnerable individuals.
This is the third webinar in a four-part series on COVID-19 and the U.S. health system. In this series, we explore how various aspects of the U.S. health care system—Medicaid, private health insurance, health workforce and health care facilities—are affected by and responding to the COVID-19 pandemic. The webinar series is sponsored in partnership with The Commonwealth Fund.