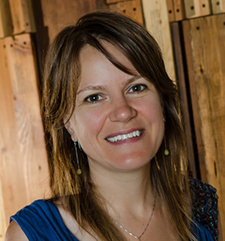 Action Learning Coach
Raquel is an Action Learning Coach at County Health Rankings & Roadmaps, a collaboration of the Robert Wood Johnson Foundation and the University of Wisconsin Population Health Institute. Raquel's role is to provide strategic guidance to communities who wish to put the County Health Rankings into action to improve health and advance equity. She is part of a team that develops online tools to connect communities to evidence-informed strategies and community change resources, fosters peer learning and connections, delivers knowledge and skill building sessions, and recognizes and celebrates health improvement.
Previously, Raquel was Co-Director (&Co-Founder) at Upstream Public Health a statewide non-profit based in Portland, Oregon. There she led a team dedicated to creating meaningful dialogue, engaging community, and using the tools of research and advocacy to support public health policies. She led the Oregon statewide campaign to pass legislation to require chain restaurant nutrition menu labeling and also worked on issues including: decreasing soda consumption, tobacco prevention, dental health, and equity issues. Raquel was raised in the San Francisco Bay Area, and is currently based in Portland, OR. When not working, Raquel enjoys cycling, hiking, cooking, wine tasting, architectural touring, and traveling just about anywhere.
Raquel received a Bachelors degree in Biology and a minor in Journalism from University of California at Santa Cruz, and a Masters in Public Health from Portland State University.
Contact Raquel at raquel.bournhonesque@chrr.wisc.edu.