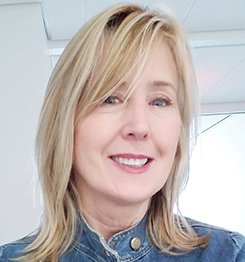 Director, Emergency Preparedness, Response, and Recovery
As the Director, Emergency Preparedness, Response, and Recovery, Marcy Barnett leads the National Network of Public Health Institute's (NNPHI) disaster preparedness and climate crisis projects and initiatives that improve the resiliency and capabilities of the nation's public health systems. Marcy serves as leader and facilitator for the Hurricane Response Hub initiative, a coordinated effort among federal, state, and local public health organizations to facilitate training, technical assistance, and information sharing to enhance ongoing environmental and occupational health recovery in jurisdictions affected by the 2017 hurricanes.
Prior to joining NNPHI, Marcy was the Emergency Preparedness Liaison for the California Department of Public Health (CDPH) Center for Environmental Health. In this capacity, she worked with programs within CDPH and the state's 62 local health agencies providing technical assistance and training intended to improve disaster preparedness, response, and recovery capabilities. Marcy has earned certificates in Homeland Security from the Naval Postgraduate School and Hazardous Materials Management from University of California Davis; has graduate degrees in Hydrogeology and Liberal Arts; and an undergraduate degree in Environmental Health. She is also recognized as a Certified Environmental Manager (CEM), Registered Environmental Health Specialist (REHS), and Master Exercise Practitioner (MEP).
Contact Marcy at mbarnett@nnphi.org