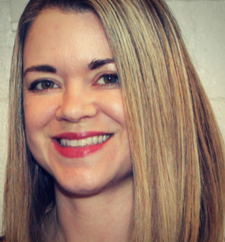 Program Manager
Laila Fox, MUP, MPH, is Program Manager at NNPHI where she supports both the "Bridging Sectors to Create Health" and the "Health Equity" portfolios. Prior to her role here, Ms. Fox was Assistant Director at the Center for Gulf Coast Environmental Health Research, Leadership and Strategic Initiatives. She has extensive experience in curriculum design, training implementation, qualitative research and community outreach. In previous roles, she oversaw federal funding programs for homeless housing and was a case manager for people living with HIV/AIDS.
Ms. Fox received her bachelor's degree in Spanish from Tulane University and did her graduate work in urban planning and community development at the State University of New York at Buffalo and in health systems from Tulane's School of Public Health and Tropical Medicine.
Contact Laila at LFox@nnphi.org.