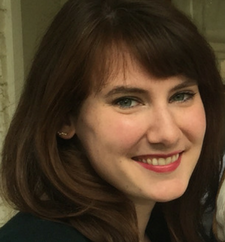 Program Manager
Baton Rouge, Louisiana
kholmes@nnphi.org
Kate Garand Holmes, MPH, is a Program Manager at the National Network of Public Health Institutes (NNPHI) within the Bridging Sectors to Create Health Portfolio. She is the lead for NNPHI's Springboard to Active Schools initiative and is responsible for providing training, technical assistance, resources and support to school health partners to address environments supportive of physical education and physical activity.
Throughout her career in public health, Kate has built strong, collaborative relationships with partners, through designing and leading trainings or exploring opportunities to further a shared mission or vision. Her work is driven by a commitment to learning from and engaging with the individuals and organizations doing the hard work with communities with whom she is serving.
Prior to joining NNPHI, Kate worked as the Early Care and Education and School Health Lead in the Bureau of Chronic Disease Prevention and Health Promotion at the Louisiana Department of Health's Office of Public Health. In that role, she worked closely with early care and education sites, schools, school districts and state-level partners to provide technical assistance and professional development on strategies to increase physical activity and improve the nutrition environment. Kate earned her MPH in Maternal and Child Health from University of North Carolina Gillings School of Global Public Health in Chapel Hill, North Carolina and her B.S. in Anthropology from Millsaps College in Jackson, Mississippi.