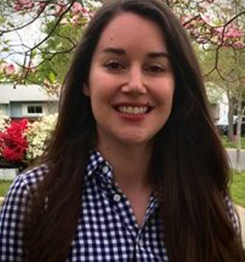 Research and Evaluation Manager, Evidence to Action
Washington, D.C.
jbleser@nnphi.org
Julia Bleser is a Research and Evaluation Manager for Evidence to Action (E2A) at the National Network of Public Health Institutes (NNPHI). In this role, she develops and executes project work plans and portfolio strategy related to older adult health, children's mental health, and chronic disease management. She also supports strategic communications and planning related to the dissemination of research and evaluation findings.
Julia's connection to public health started in college, realizing public health can improve health and well-being at a population level instead of with one patient at a time. At NNPHI, she enjoys working with stakeholders of different perspectives and backgrounds to improve the lives of their community members. Julia currently serves on the board of the Maryland Public Health Association, which combines the many voices of public health to advocate for health in all policies in the state.
Before joining NNPHI, Julia held positions at the Clearinghouse for Military Family Readiness and the Center for Childhood Obesity research, both at the Pennsylvania State University. She holds a master's degree in human development and family studies from the Pennsylvania State University in University Park, PA and a MSPH degree (master's of science in public health) in health education and communication from the Bloomberg School of Public Health at Johns Hopkins University in Baltimore, MD. Julia holds a bachelor's degree in health promotion and disease prevention studies from the University of Southern California in Los Angeles, CA.
You can connect with Julia on Twitter at @juliableser where she tweets about public health happenings in Maryland and nationwide.
Julia's Publications