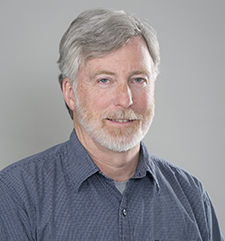 Community Coach
Jerry Spegman, JD, is a Community Coach at County Health Rankings & Roadmaps, a collaboration of the Robert Wood Johnson Foundation and the University of Wisconsin Population Health Institute. He lives in Lewisburg, Pennsylvania. He began working in public health in 1998 as the American Cancer Society's staff lobbyist in Oregon, and then directed ACS's advocacy program in Alaska, Montana, Oregon and Washington. In 2002, Mr. Spegman joined RWJF's SmokeLess States initiative as a regional grants officer. From 2004 through 2009 he was a senior program consultant with RWJF's Tobacco Policy Change initiative. From 2010 through 2014, he consulted for several public health organizations, including the Office of Smoking and Health at CDC, the Health Impact Project, the American Heart Association, and the Kansas Health Foundation.
Mr. Spegman received a Bachelor of Arts in Political Science from Niagara University and a Juris Doctorate from the New England School of Law.
Contact Jerry Spegman at jerry.spegman@chrr.wisc.edu.