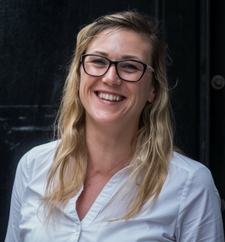 Senior Program Manager & Team Lead
Dorothy Evans, MPH, MEd, Program Manager currently supports the work of the National Coordinating Center for Public Health Training housed within NNPHI. Ms. Sekowski has returned to the NNPHI team after working for Project Laulima, a System of Care Expansion Initiative for the State of Hawai'i Department of Health, where she focused on workforce development. She has also worked on electronic medical record implementation projects in the greater New Orleans area. Prior to her career in public health, Ms. Evans was an elementary school teacher. Her interests in public health include workforce training and professional development, behavioral health, and disabilities. Although consumed by wanderlust, she is overjoyed to call New Orleans her permanent home.
Ms. Evans received her MPH from the University of Wisconsin's School of Medicine and Public Health, an MEd from the University of Massachusetts, Amherst and a BA in Anthropology from the University of Massachusetts, Amherst.
Contact Dorothy at dsekowski@nnphi.org.