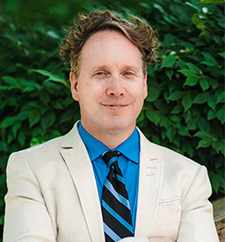 Executive Assistant
Washington, D.C.
dwalsh@nnphi.org
As the Executive Assistant, David Walsh supports the CEO, senior management, and Board of Directors at the National Network of Public Health Institutes (NNPHI). He also serves as a project and program assistant, meetings assistant, and office manager for the Washington D.C. office. David brings a wealth of administrative, non-profit, meeting planning and media experience to this position.
David values the important role that NNPHI has in filling in the gaps in Public Health and the importance of equity in all aspects of life. He believes we only grow stronger with a diversity of strength—represented by professionals of varied histories and lifestyles, with a place for everyone at the table. Having many nurses in the family and a father in the insurance industry, public health has always been of great interest. His niece, Julia, currently serves as an officer and nurse for the U.S. Navy, and was stationed in Italy just before the beginning of the COVID- crisis.
Prior to joining the staff at NNPHI, David has served in similar capacities for the American Coatings Association, Paralyzed Veterans of America, and the NewsHour with Jim Lehrer. A long-time resident of Washington, D.C., David received his B.A. from Bates College and has studied and lived abroad in Russia and Argentina. He continues to use his Spanish in his work at NNPHI.