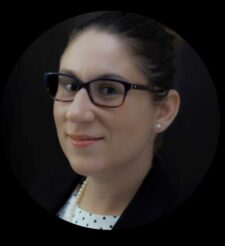 Program Manager, Emergency Preparedness, Response and Recovery
Washington, D.C.
cortizgumina@nnphi.org
Christine Ortiz Gumina is a Program Manager for Emergency Preparedness, Response and Recovery (EPRR) at the National Network of Public Health Institutes (NNPHI). In this role, she contributes to the development and expansion of the EPRR portfolio. She also supports workplan and budget development; assists in managing internal and external partnerships; and plans, implements, and evaluates projects in the EPRR portfolio.
Christine's passion for public health stems from witnessing and experiencing major health disasters such as hurricanes, earthquakes, fires, and major flooding. She is driven by ensuring that everyone no matter social, racial, or economic background has access to clean air, safe water and food, and healthy housing.
Prior to joining NNPHI, Christine was a project coordinator with the National Environmental Health Association (NEHA) working on a variety of environmental health capacity building projects ranging from preparedness and climate to building a student environmental health workforce pipeline. She has previously held positions as an Environmental Health Specialist at the Norfolk Department of Health focused on community outreach in a variety of environmental health areas and as an intern with the Intergovernmental Pilot Project (IPP) with the Center of Sea Level at Old Dominion University. Her analysis on Climate Change and Environmental Health affects in the Hampton Roads Region was part of the overall IPP report sent to the White House. Christine holds her master's degree in Public Health with a concentration in Global Environmental Health from Eastern Virginia Medical School/Old Dominion University in Norfolk, Virginia.