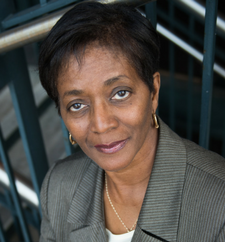 Senior Accounting Manager
Cheryl W. Floyd, MBA, Senior Accounting Manager, works closely with NNPHI's Chief Financial Officer to manage a variety of accounting functions. Before joining NNPHI, Mrs. Floyd served as the Associate Director of Finance at the Louisiana Public Health Institute (LPHI) where she worked on monthly, quarterly, and yearly reports for NNPHI's projects and programs. Prior to her work with LPHI, Mrs. Floyd was Director of Finance at Total Community Action, Inc., a non-profit, community-based agency that works with families to overcome the social and economic conditions that perpetuate poverty. Mrs. Floyd was also Chairperson of the Total Community Action, Inc. Credit Union Supervisor Committee. In that role, she worked on revenue enhancement and cost reduction strategies.
Mrs. Floyd earned her MBA from the University of New Orleans in New Orleans, LA.
Contact Cheryl at cfloyd@nnphi.org.