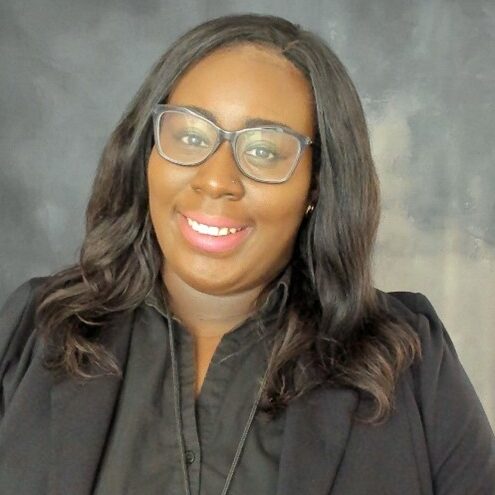 Senior Program Associate, Bridging Sectors to Create Health
New Orleans, LA
awoolfork@nnphi.org
Ayanna Woolfork is a Senior Program Associate for the Bridging Sectors to Create Health team. In this role, Ayanna provides support by engaging and collaborating with external program partners and facilitating program activities and communications.
While a public health student, Ayanna discovered her areas of passion are improving minority maternal-child health outcomes, advocating for women's health, and developing interdisciplinary programming that improves health equity for vulnerable communities. Ayanna is a trained doula and utilizes her experience as a birth worker to her work in improving public health outcomes.
Before joining NNPHI, Ayanna worked for the US Centers for Disease Control and Prevention as a Public Health Advisor and was stationed at the Albuquerque Area Tribal Epidemiology Center. During her time at AASTEC, she was the project coordinator for the Tribal Pregnancy Risk Assessment and Monitoring Program.  Ayanna holds a Bachelor of Science in Public Health from Dillard University and a Master of Public Health in Health Policy and Systems Management from Louisiana State University Health Sciences Center New Orleans.