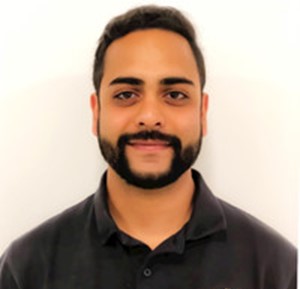 Program Associate, Emergency Preparedness, Response, and Recovery
Washington, D.C.
apersaud@nnphi.org
Ajay is a program associate within Emergency Preparedness, Response, and Recovery at the National Network of Public Health Institutes (NNPHI). In this role, he supports key programmatic work in the technical area of public health emergency preparedness, response and recovery (EPRR). He also supports on-going EPRR projects including the Hurricane Response Hub (HRH) project that is enhancing recovery efforts in jurisdictions impacted by Hurricanes Harvey, Irma, and Maria in 2017; Project Firstline, a COVID-related a healthcare infection prevention and control initiative; and a disaster mortality surveillance project intended to improve disaster-related death reporting.
Ajay's passion for public health began in high school when he joined his local volunteer EMS agency and discovered emergency preparedness and response. His passion to protect families and communities alike from natural and man-made disasters has guided him to advocate for improved climate change adaptation and mitigation research and projects.
Ajay is currently working towards a master's degree in environmental and occupational health at the George Washington University in Washington, D.C. His thesis will focus on looking at the impact that global wildfires may pose to current greenhouse emissions and climate change. He has previously held positions at the George Washington Department of Emergency Medicine. Ajay holds a bachelor's degree in exercise science and emergency health services also from the George Washington University.