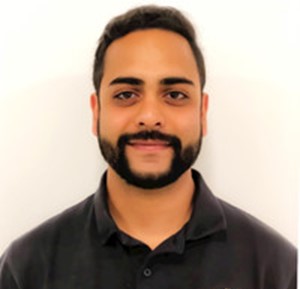 Senior Program Associate, Climate and Crisis Preparedness
Washington, D.C.
apersaud@nnphi.org
Ajay is a Senior Program Associate within the Climate and Crisis Preparedness program. He supports key programmatic work in CCP projects including Project Firstline, an-infection prevention and control initiative, and the Coaching for Enhanced Disease Intervention Skills program, and other environmental health projects.
Ajay's passion for public health began in high school when he joined his local volunteer EMS agency and discovered emergency preparedness and response. His goal to protect families and communities alike from natural and man-made disasters has guided him to advocate for improved climate change adaptation and mitigation research and projects.
Ajay holds his master's degree in public health with a concentration in Environmental and Occupational Health from the George Washington University in Washington, D.C. His graduate thesis focused assessing the impact that wildfire smoke may have on climate change and its implications. Prior to joining NNPHI, Ajay was an Emergency Medical Technician and telecommunications operator at the George Washington University Department of Emergency Medicine.