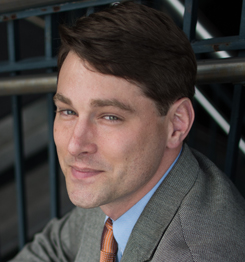 Director, Research and Evaluation
Aaron Alford, PhD, MPH, PMP, serves as Director of Research and Evaluation for NNPHI's research and evaluation initiatives. He collaborates with staff and leaders throughout the network to develop and advance a research agenda that aligns with NNPHI's mission. Dr. Alford is a health research and evaluation scientist with 15 years of experience conducting and supporting research and evaluation efforts for public and private sector clients. Prior to joining NNPHI, he led a research team designing an environmental scan process for the Centers for Medicare and Medicaid Services and was the project director for a series of commercial program evaluation projects with JASON Learning, a subsidiary of National Geographic. He also worked as a project manager and research scientist for Battelle Memorial Institute conducting health and analytics research for federal agencies and commercial enterprises.
Dr. Alford's work in program evaluation has informed the program management of clients ranging from the National Institute for Environmental Health Sciences to JASON Learning/National Geographic. He currently leads four contracts focused on helping JASON Learning/National Geographic empirically understand the nature and impact of their education and development portfolio in several states. Over the past six years, he has served as a project manager, methodologist, and analyst on a variety of projects designed to create, test, implement, and document evidence-based performance metrics and practices in medicine, public health and education. During this period he managed or supported large-scale systematic reviews and meta-analyses for the Department of Education and Centers for Disease Control (CDC), most notably the Laboratory Medicine Best Practices (LMBP™) Initiative and the Guide to Community Preventive Services. Dr. Alford marries deep technical skills and the capacity to manage complex projects with a proven record of creating lasting client relationships in order to grow sales. An epidemiologist, Dr. Alford holds a PhD from Johns Hopkins School of Public Health and an MPH from George Washington University.
Contact Aaron at aalford@nnphi.org, @ Explore_paleo.