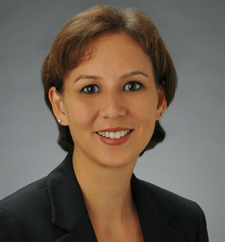 Chair; Executive Director, Hawai`i Public Health Institute
Ms. Yamauchi is the Executive Director of the Hawai`i Public Health Institute (HIPHI). HIPHI, formerly the Coalition for a Tobacco-Free Hawai`i (CTFH), is a 501(c)(3) nonprofit organization founded in 1996 as a grassroots effort of like-minded organizations in response to the need for a long-term and sustained effort to address the complex challenges of reducing tobacco use in the state. Prior to becoming the executive director, she was the policy director and worked on state and local tobacco control policies in Hawai`i. Since her tenure at HIPHI, Ms. Yamauchi has worked to pass several tobacco control policies, including raising the age of sale of tobacco products to 21 (first in the nation) and including electronic smoking devices in Hawai`i's state smoke-free air law (fourth in the nation). In addition to tobacco control work, She has been the co-chair of the statewide obesity prevention task force since 2014. The obesity prevention task force identifies and advocates for statewide policies that will help to reduce obesity. She also serves on the state climate change task force (convened by Hawaii Public Health Association and the Department of Health) and the University of Hawai`i, Office of Public Health Studies Community Advisory Panel.
Ms. Yamauchi graduated from the University of Hawai`i at Manoa with a B.A. and M.A. in speech communication. She has worked in public health and tobacco control for nearly ten years and has been with HIPHI since July 2010.